Superior Drummer Master Class
Rikk Currence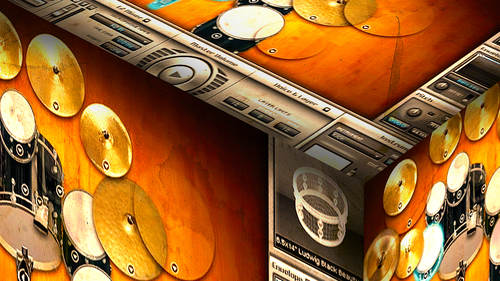 Superior Drummer Master Class
Rikk Currence
Class Description
Superior Drummer is the industry standard for pro-level virtual drums. It is used on countless albums, at nearly every studio on the planet. Yet, most users are barely scratching the surface of the software's capabilities.
In Superior Drummer Master Class, Rikk Currence, CEO of Toontrack North America, will give you the definitive guide to Superior Drummer. He'll help you unlock countless new workflow efficiencies and creative possibilities. 
You'll learn about:
The basics of the Superior Drummer interface

How to use the Construct page to assemble your kit 

Getting the Grooves page to work with MIDI 

Working the Mixer page – including effects and routing 

Navigating the Mapping page and using Superior with e-drums
You'll also learn the advanced features that are the real key to getting the most out of Superior. Rikk will show how to use X-drum to assemble custom kits and layer sounds to create custom drums, and how to use the Bounce page, a highly-underutilized feature in Superior that enables you to bounce out every piece of the kit as its own audio file – the ultimate solution to bleed problems!
Superior Drummer Master Class with Rikk Currence will reveal the full potential of Superior and enable you to do things you only dreamed were possible.
Ratings and Reviews
I am very pleased with this course. It was originally presented as a free live stream and is the first CreativeLive course that I have taken in. I am so impressed, that I have purchased it. If you are a current Toontrack Superior Drummer 2 user (or are thinking of buying SD 2) and are looking for a guided way to learning this software, this course is one of the best learning methods I have ever come across. I doesn't matter what your experience level is with Superior Drummer-- there is something here for beginners, intermediate, and advanced. Though I would recommend having a working knowledge of MIDI, audio and computers. Absolute beginners to using software instruments and creating music in their computer might find the information in this course a bit overwhelming. Instructor Rikk Currence takes you thoroughly through basic to advanced concepts showing the true depth of this virtual instrument program. Rikk takes you through the program settings and options; creating custom virtual drum kits; settings for MIDI controllers and E-Drum kits; using the SD 2.0 as a stand alone virtual instrument, as well runninf it as a plug-in in a Digital Audio Workstation (D.A.W.) like Avid's Pro Tools. So much more is covered in this course, that I can't fully begin to share it all in this review. The knowledge I gained from this CreativeLive two day course has given me extra insight, increasing my functionality with Superior Drummer 2. Two thumbs up for this Master Class-- I can't recommend it enough to all Superior Drummer 2 users Thanks to Rikk Currence and CreativeLive for a superior course on Toontrack's Superior Drummer 2.
Great course, the tutor kept it entertaining and held our interest whilst still getting over a huge wealth of detail for all levels of user. recommended :-)
Killer class! Well worth purchasing. Each lesson is effectively thorough, as well as comfortably paced. And Rikk's sense of humor makes the learning process all the more enjoyable.
Student Work