Strengthen Your Stage Presence
Kimberly MacLean, Sammy Wegent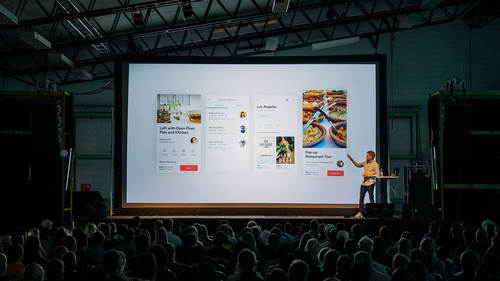 Strengthen Your Stage Presence
Kimberly MacLean, Sammy Wegent
Class Description
Unless you're an actor, comedian, musician or juggler, you probably don't see yourself as a "performer." But the truth is, if you ever have to stand up in a conference room and give a PowerPoint presentation or make a speech in front of your team, you are performing.
By embracing the performance aspect of public speaking and presenting, you can utilize the same tools that performers use to prepare themselves mentally, physically and vocally before they take the stage. And the more prepared you are, the more successful your speeches and presentations will be.
This course will give you tried and true preparation methods to ensure you're ready for your big moment, whether you're talking to a small group or presenting to a big crowd. You'll learn hands-on exercises that will help transform you from a wary, reluctant speaker to a confident, dynamic performer.
In this class, you'll learn how to:
Bring the best version of yourself to every room.
Think like an improviser so you feel more grounded, adaptable and positive.
Know the who, what and why of your presentation and audience.
Conquer your stage fright.
Handle mistakes, mishaps and technical glitches with grace.
Alleviate stuttering, stammering, speaking too quickly, being monotone, poor pacing and shifting weight.
Use physical, vocal and mental warm-up exercises to feel centered, alert and prepared.
Take creative risks.
Class Materials
Strengthen Your Stage Presence
Speechless - Strengthen Your Stage Presence - Tongue Twisters
Adobe Stock - Get Started
Ratings and Reviews
Student Work