Social Media: Build Engagement Across Top Platforms
Carlos Gil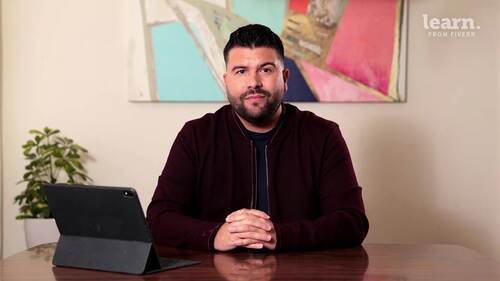 Social Media: Build Engagement Across Top Platforms
Carlos Gil
Class Description
AFTER THIS CLASS YOU'LL BE ABLE TO:
Expertly align your social media and business strategies across the top 6 platforms: Facebook, Instagram, Linkedin, TikTok, YouTube, and Twitter.
Growth-hack your online presence by using some of the leading social media tools for organic growth such as Agorapulse for Social Media Management, TubeBuddy to Optimize your YouTube channel and BuzzSumo to discover trending topic ideas.
Cut through the digital noise and ensure that your social media content goes viral.
Understand the pillars of a professional social media strategy and apply social listening.
Engage influencers, brand advocates, and customers of your competitors.
Nail your social media post schedule and build strategies for strong engagement.
Build your presence and become an industry authority with personal branding techniques for a range of platforms.
Find legitimate prospects on Linkedin.
Know the types of content that each social platform favors.
Post long-form video content on Instagram and create a podcast with Anchor.
Measure your KPIs accurately, understand analytics and adapt your strategy for optimal results.
ABOUT CARLOS' CLASS:
In this class, you will learn how to build a strong online presence across the top social media platforms by aligning your social media strategy with your business goals and objectives. We'll focus on finding your tribe, building relationships and growing your personal brand, rather than going for the sale right away.
Building a strong online presence takes creating a game plan for each social network. Throughout the course, you will acquire an arsenal of online tools that will help you to manage your online presence and you will learn strategies for using each major social network including TikTok, Instagram, and Linkedin like a pro.
By the end of this class, you'll know how to create content your audience will engage with on 6 different platforms, how to measure the effectiveness of your content and even use social media to create an income.
WHAT YOU WILL LEARN:
Which social media tools to use to make you stand out from the crowd
How to humanize your brand and tell your story in short-form
The four pillars to a powerful social strategy
How to develop specific content strategies for the leading social platforms
How to grow your professional influence online with personal branding
Strategies to increase your organic reach on the top platforms
How to grow your Youtube channel to 10k and beyond
The fundamentals of AgoraPulse, TubeBuddy, BuzzSumo, Anchor, Giphy and IGTV
How to improve your Fiverr Seller account and hire the right freelancers to work on your business
How to manage your social media content strategy and use hashtags to grow your engagement
WHO THIS CLASS IS FOR:
Brands wanting to build a strong social presence
Influencers wanting to monetize their social media platforms
Anyone wanting to start a career in content marketing, social media and personal branding
Freelancers wanting to add social media content strategy, implementation, and management to their skillset
Business owners and entrepreneurs wanting to improve their social media presence
Digital nomads looking for work that they can do from anywhere in the world
Bloggers, podcasters and influencers
All levels of experience
ABOUT YOUR INSTRUCTOR:
Carlos Gil is the bestselling author of "The End of Marketing", international keynote speaker, CEO and award-winning digital storyteller with 10+ years of experience leading social media strategy for global brands including LinkedIn, Winn-Dixie, Save-A-Lot and BMC Software. Featured in CNNMoney, Harvard Business Review, Inc., Entrepreneur, and Social Media Examiner.
Ratings and Reviews
helpful content provide new perspective
Student Work