Post-Processing for Underwater Photography
Kristina Sherk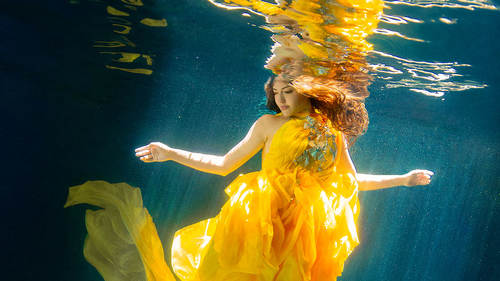 Post-Processing for Underwater Photography
Kristina Sherk
Class Description
AFTER THIS CLASS YOU'LL BE ABLE TO:
Expertly adjust your underwater images.
Correct color and lens distortion.
Make your underwater images shine.
ABOUT KRISTINA'S CLASS:
Taking images in a completely different atmosphere is a feat within itself. Because of this, underwater photographers face a specific set of challenges that they need to overcome when creating their finished images. Join professional retoucher and underwater photographer Kristina Sherk as she shows you how to truly make your underwater images shine. In this class, Kristina guides you through how to fix color shift, lens distortion, how to get rid of water particulate and a host of other issues you'll encounter when you take the "plunge" into underwater photography.
WHO THIS CLASS IS FOR:
All level photographers and retouchers
SOFTWARE USED:
Photoshop CC 2019
ABOUT YOUR INSTRUCTOR:
For the past 10 years, Kristina Sherk has been a high-end photo retoucher based out of Washington, D.C. She specializes in beauty retouching and has done work for many clients such as Time Inc., Hasselblad, Merz Aesthetic, and Cotton Incorporated. She loves "translating Photoshop" for people and subsequently, she's a contributing author for educational publications like Shutter Magazine, Photoshop User Magazine and Lightroom Magazine. She is well-known for her online teaching, and you can find out more at www.SharkPixel.com/store.
Ratings and Reviews
This class is SO COOL! I don't shoot underwater photography, but now I want to try. I especially appreciate that in addition to walking through the editing process, Kristina explained the how and why of each step in a way that can be applied in so many other creative and editing situations. Awesome class!
Really great class! I would also like to see a class on underwater photography.
Usefull tips. I would like to see also from Kristina a class about underwater photography. :)
Student Work