Portrait Retouching Redefined
Chris Orwig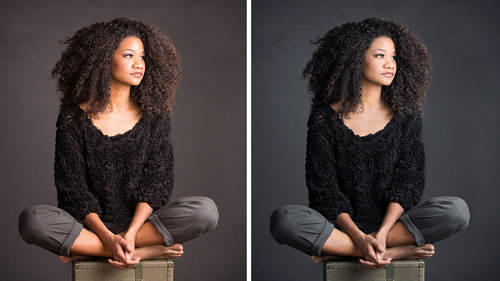 Portrait Retouching Redefined
Chris Orwig
Class Description
Good portrait retouching requires more than just removing wrinkles and whitening teeth. Get ready to expand your retouching abilities and apply them to any type of images.
Chris Orwig will guide you through a 15-step process for improving all of your photographs of people, whether in the studio or outdoors. You'll learn how to combine the powers of Lightroom and Photoshop to get the best retouching results. You'll learn about making retouching look natural and clean, burning and dodging, changing backgrounds, selective sharpening, improving light, and enhancing color. You'll also learn how to brighten eyes, fix teeth, improve makeup, cover up skin issues, and much more.
Software Used: Adobe Photoshop CC 2014.2.2

Class Materials
Chris Orwig - Portrait Retouching Redefined - Reference Guide.pdf
Ratings and Reviews
Not sure where all the criticism is coming from. It is a good source for a basic workflow to create realistic portrait retouching. Probably not for the advanced Photoshop user, but I consider myself an intermediate and picked up some very good tips that I will consider and definitely add some to my workflow.I think Chris gave some good philosophy for retouching in the short amount of time. If you want a more involved course with more info then I would recommend Lindsay adler's portrait retouching, but even then her course is given over THREE days! In under 1.5 hours for this lecture, did you really expect more for $19-29? By the way if you look in the upper left hand corner of Lightroom it says Adobe PHOTOSHOP Lightroom, so if you want to be technical he was using Photoshop for all of his retouching! Would you have felt better if he was in Camera Raw? It's the same thing!
Chris is an amazing teacher -- and he's all about efficiency, which I LOVE. He knows ALL the shortcuts and he's so skilled at smoothly working in repetition as he's teaching, so by the end of the class I found that I had effortlessly learned so many important shortcuts and had shifted my editing into warp speed! Such a great class, as are all his classes
Lots of good information here. I just wish there would have been more of a walkthrough with the main image that is used for this lesson. It would be useful to see how he manipulated the color in the portrait of his friend for a beginner like me. I like the side by side comparison, but would like to know what else was changed in that photo besides getting rid of shine and softening skin.
Student Work