Perfect Your Conversation Skills
Patrick King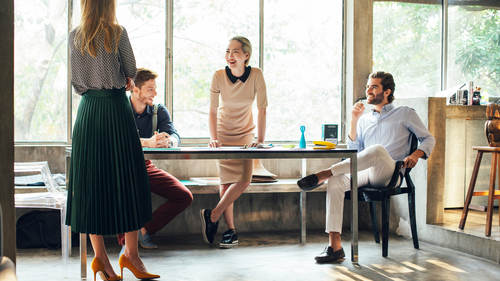 Perfect Your Conversation Skills
Patrick King
Class Description
Whether you want to charm and befriend strangers, be a better networker in professional situations, or become charismatic and bold instead of nervous and lost in social situations, Perfect Your Conversation Skills, with Patrick King will get you there.
This class will teach you repeatable tips and tools to allow you to command any social situation. Bestselling author and conversation coach Patrick King will give you the blueprint for social success even if you're the furthest thing from a natural conversationalist.
Just a few of the things you'll learn:
How to break the ice with complete strangers in any situation 
His proven formula for directing the flow of a conversation 
How to avoid awkward silences, long pauses, and other conversational dead ends 
Tips for building your self-confidence before important social events 
The trick to "owning the room" without being fake or annoying 
Never feel boring or uninteresting in networking opportunities or social situations - instead, look forward to them with excitement!
Ratings and Reviews
I would never have thought you could teach conversational skills. But Patrick's information is brilliant and does just that. Even just a few of his techniques have changed my ability to have a successful and fun conversation with anyone. A lot of the suggestions are actually easy to put into practice, even if you're shy. I'm so grateful for this course.
I'm listening in to a rebroadcast of this course. I am fairly confident in certain kinds of social situations with having conversations but I had to be very intentional about learning to do that over the years. Patrick's course has affirmed some things I was doing naturally so I know I'm on the right track, and he also gave lots of great tips about reading people to determine whether they are interested in the conversation, simple conversations starters and enders, and keeping a conversation moving. I gleaned some useful techniques in a short time and will definitely put them into practice. For anyone who wants to hone their ability to converse with others, as well as anyone who really struggles in this area, I think you'll find some very helpful explanations and techniques.
Student Work