One Hour Photo Featuring Ian Shive
John Greengo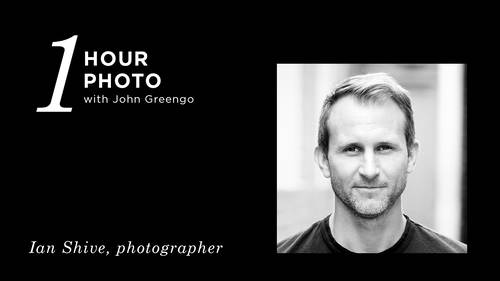 One Hour Photo Featuring Ian Shive
John Greengo
Class Description
Every month, John gives you an hour of expert guidance and immediate feedback with student questions and critiques in this exciting new series we're calling One Hour Photo. John will also sit down with one guest photographer who will offer insights, advice, industry knowledge, and participate in a photo critique of student images, and this month's guest is Ian Shive.
In this hour, John responds to questions about what type of camera to purchase for different types of photography, shutter speeds, and image clipping.
Ian Shive is a photographer, author, film and television producer, conservationist, and innovative businessman. He has worked with some of the most important outdoor organizations including the Nature Conservancy, the National Parks Conservation Association, the U.S. Fish and Wildlife Service and the Sierra Club. In 2001, he was honored with the prestigious Ansel Adams Award for Conservation Photography. In addition to photography, Shive is a filmmaker and cinematographer whose work has appeared on television, in film festivals, and in multimedia campaigns throughout the United States. He is also the founder and CEO of Tandem Stills & Motion, a leading visual media company that provides premium photographs, film footage, and digital asset management for the nature, outdoor adventure, healthy living, and travel industries. Check out his CreativeLive classes here.
Ratings and Reviews
Student Work