Camera Menu Settings Map
John Greengo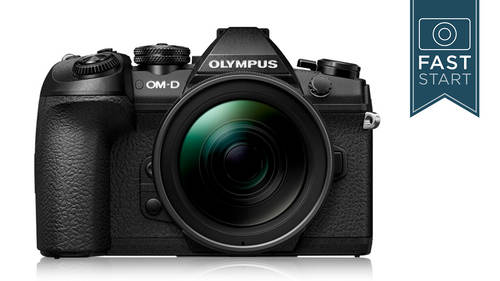 Camera Menu Settings Map
John Greengo
Lesson Info
18. Camera Menu Settings Map
Start deciphering the complex menu system by gaining an overview with John's menu settings map.
Lesson Info
Camera Menu Settings Map
Okay, so we're gonna be diving into the menu, and this has as big or, no. Technically, it's bigger than anything else I have ever seen in a camera before. And so, let's dive in, I wanna show you some fun stuff here. So, obviously, you're gonna press the menu button, and over on the left-hand side, you're gonna have different tabs, and this is good for organizing some of the information. Now to be honest with you, I don't know the difference between shooting menu number one and shooting menu number two. It's just a continuation of kind of the same thing. I'm glad they put all the video stuff in the video, but it's that custom menu that's really gonna get to us. And I like, I'm a very visual person. As I say, I bet you are too. And I wanna have a visual map. Have you ever been to a subway? Have you ever seen a subway map, where it shows you where all the routes go? Well, I wanted to make a subway map, or what I am officially calling a settings map, of where and how much stuff is in the m...
enu system. So there is a page of information in the shooting menu. And there is a submenu within that, so that you're gonna find lots and lots of little submenus and submenus within menus, and so that's our shooting menu number one. And then we're gonna look at our shooting menu number two, which also has a reasonable amount of stuff. And this is what I would expect in a normal tab on most any camera. This camera has a fair number of video functions, and so we're gonna see a pretty good collection in here. And folks, if you're wondering why this is going as slow as it is, I would like it to go faster. This is as fast as these machines will go. This is as fast as we can get the computer to build this animation. Playback has a few items in there, but it's the custom menu, folks. This is where they have dumped a lot of things, okay? And so you'll have, I forget how many pages in there, but it's deep, and so it's still building, folks. The machine is working, it's churning, there's little mice running on treadmills back there working to get all this stuff, and so there are gonna be tons of options on how to customize this camera. And frankly this is just the first page of the customized settings because a lot of these have little submenus which we're gonna see popping up here in just a moment. As I say, this is not what this presentation program was designed for. There are probably other better ways to do this, but there we go, there's our little submenus that will also be in here, and so every one of these dots I am going to talk about for a brief amount of time to kind of give you an idea of what it does and where you might want to set it. And so folks, we have a lot of work ahead of us. The setup menu, thankfully, is relatively small. So that is what we're gonna be talking about for about the next three hours of information there, all right? In some ways it's beautiful, but it's also a little scary. And so now you know the custom menu accounts for almost 70% of the entire menu system.
Class Materials
Olympus EM1II Recommended Settings
Ratings and Reviews
This is exactly what I was looking for - I really feel like I'm not able to control my camera, rather than the camera controlling me! :) I really learned a great deal - some of it was a great review, some of it was crucial information that will (hopefully) make me a better photographer. Thanks for a great class, John!!
Great and very informative class.... John has done a fabulous job explaining all the simple and intricate details of the very sophisticated EM1 II. Thank you !!!
This is a great course on learning about the OM-D E-M1 Mark II. I have watched it many times to get to were I know it by memory the best I can. I like to go over it as much as possible because there is a lot to learn. I do wish that John would do an updated version since now it is up to Firmware 3.1. It is like a whole new camera with the new settings.
Student Work