Nikon D7100 / D7200 Fast Start
John Greengo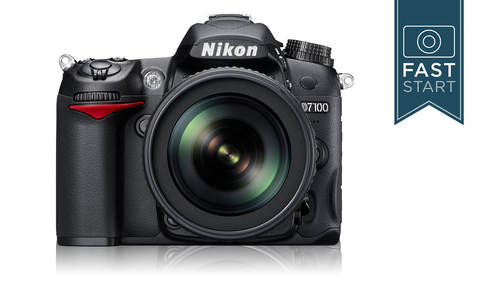 Nikon D7100 / D7200 Fast Start
John Greengo
Class Description
Join John Greengo for an in-depth step-by-step tour of the Nikon® D7100.  With a hands-on introduction to your camera's operations, detailed instructions on how all the menus work, and instruction on how to shoot great photos with this specific camera model. 
Please note: a video addendum segment has been added to the course page with updated information on the Nikon D7200.

Class Materials
D7200 Menu Recommendations
Ratings and Reviews
I'm sold. Can't wait to upgrade from my D5200 to the D7100. Thanks to John I have just been convinced of what I have been reading about this camera. And John is much more interesting than a manual. Since I now own this video, I can re-watch it when I get the camera. I have watched and purchased John Greengo's videos several times, and he never ceases to amaze me. I have been shooting for about 18 months, and really have developed a real passion for the art. At 65 years old, its not as easy as maybe it would have been years ago, but with the help with instructors like John Greengo, and others on Creative Live, I'm on my way to an exciting retirement.
I think Nikon should supply this course as part of the purchase price, it's that good. John is a great ambassador for the Nikon brand and there can be no better way to get immediate confidence in your new camera. He has a calm engaging manner, is very fluent (no umm's & err's) and is a true inspiration. I owned the camera for a couple of months before I came across this course and my hit rate has dramatically improved with his instruction. I have gone on to purchase "The fundamentals of photography" and the fast start for my other camera OMD EM1, both equally excellent.
This is my first experience with a DSLR and John's class and instruction style is excellent and easy to understand his instructions. I purchases the D7100 and am happy that I can watch this video again and again to increase my knowledge of this wonderful camera. I am so satisfied with John's style of instruction I intend to purchase "Fundamentals of Digital Photography 2014" Thank you CreativeLive. eddyhc1
Student Work