Newborns: Props and Posing
Ana Brandt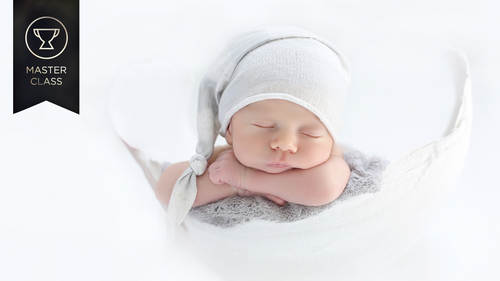 Newborns: Props and Posing
Ana Brandt
Class Description
Newborn photography is a rich experience for both photographers and new parents. In Newborns: Props and Posing, Ana Brandt will share some of her creative insights for capturing that magic with the propping and posing techniques she uses in her own successful newborn and family photography studio.
In this class Ana Brandt will share ideas for incorporating unique props into your sessions. She'll also share tips for making your own and ensuring you are using your props safely and beautifully. You'll also learn about posing with newborns, including different ways to help parents get comfortable in front of the camera while holding and posing with their newest bundle of joy.
Ratings and Reviews
I really liked this course. As someone new to newborn photography, I learned so much valuable information such as using Aquaphor - which has saved me a ton of time editing, session flow, as well as not getting overwhelmed with having a thousand props. I didn't really find using natural light to work so well during my first newborn session after these videos. It offered some beautiful lighting and was much more soothing for the baby than having flashing lights, but once that appointment is booked, relying on natural light to be there the day of can be so nerve racking. Also, I didn't like how high I had to have my ISO using natural light through windows. However, I will say that if there are big windows and lots of light coming in, I will use it, but I would recommend planning for that not working out for you. Thank you so much, Ana, for a great class. I grew so much because of your guidance!
Loved it! Very detailed and great posing tips, good prop sources and the best only with natural light.
Great class with lots of information. Ana is wonderful and really assures you that you can find great pieces on a budget. I feel good knowing that Ana is also getting things from the scrap fabric bins.. I'm hopeful :)
Student Work