Facebook Campaign
Sandy Puc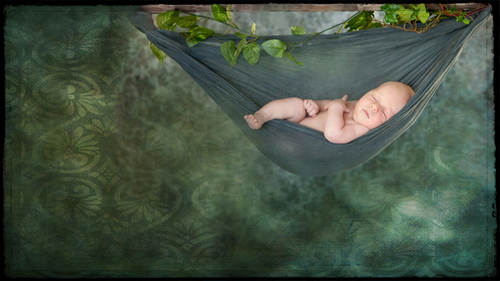 Facebook Campaign
Sandy Puc
Lesson Info
7. Facebook Campaign
Lesson Info
Facebook Campaign
We talked a lot about social media and all the different uses in the types and some things that you could be doing things that you should be using and posting on social media, but I wanted to give you some things that would help you civically and some campaigns that would work as well. Well, one of the things you should be doing is you should be updating and changing your profile image every week at a minimum once a week. Now, this is kind of confusing for people, because keep in mind the number one search when people are looking for you, they're going to let search for you by your name so it's going to take them to your personal page more often than not correct. So understand that when they hit your paige, they're going to go to the number one place that people go to see you, and that is your profile album, correct. So knowing that and I know so, uh, facebook has changed a little bit with timeline and everything, but we'll just kind of give you the basics here in your profile album, i...
f that's where people go to see you and to kind of see who you are. You're not as much as you love your family and kids, you probably don't want tohave, you know, your puppies first birthday or your daughters, you know, first day of school, those air important things, but if you're really using this is a business tool, then you want to show your most powerful work, so a lot of people don't realize this, but your profile album should be full of your work, because out of all the albums, you know, when you now that people have so many albums when they go there, they're going to probably target your profile album, and if you have that loaded with amazing powerful images, they're going to stay there. Statistics also tell you that typically in, uh, social media sites like this, where there's a click through or a gallery page, statistically, people will click through four to six times before they'll move on to something else. That means you have four to six chances for them to go see an image and then to go forward, go forward, go forward, and as long as you have powerful images at each of those clicks, you're going to capture their attention and that's important as well, so start thinking about your profile page, and I'm sure everybody sitting there going, oh my goodness have cem kind of garbage in there, so load up some beautiful pictures because that's that's a good place to be another thing. We're always trying to create marketing campaigns remember we had that produce massive amount of marketing photographers for photographers, just hundreds of campaigns, so I'm always trying to stay on the cutting edge of how to capitalize on these tools. This actually I was on the stage in denver, I was teaching and I was talking about using this, and then I describable in a great way would be to do this, and then I went, why am I not doing this? And I literally look at my staff said go make this campaign. So this is something that we invented just on the road because it made sense when a client comes up and picks up their order when they're at that completion process that's your last chance to really communicate with them before they take everything home. So we created this card and the front of the card says, thank you for your business, please addison's a friend on facebook, we'd love to stay in touch and the back says, update your status. Your sessions stepp are update post an update about your session with us and tag us and you could be selected tto win one of our weekly prices now this card is a general card, meaning it has we select the images it's not their baby or anything like that? I suppose you could do that, but it would be a lot of work this is, you know, we'll print five hundred this time and changed the images often, so we pre produced this with our facebook address and we drop it in their delivery order that way when they get home and they're taking everything out, they've got it in their hand and they go, oh, I should go to facebook, I might win a prize. Now the question is, what is the prize? Because that's really where we really are adamant about not creating homework? Well, we wouldn't want to do is have a prize of something like eight wallets, because if if if you went to your facebook page and somebody said something very nice about you and you're going to give them a price to give them eight wallets, you then have to go find their file process that order send it to the lab weight to get it back up those then contact the client, tell him the wallets are ready, either mail them or deliver them somehow that's what we call homework and we don't want any homework with this process we want to just have something that's effortless that pretty but you just get out the door the minute you see it so we created a bunch of campaigns this one being one of them, which is the calendar now what we did is when somebody says something nice about us we go and we look them up because remember we've become their friend so we know exactly who they are we go on pull their file and we select a favorite image that we loved it could be one they purchased or when they didn't purchase and we stick it on this little template. Now we have lots of designs you know, for seniors and kids and family and everything, but we choose the appropriate template we stick it on there now keep in mind this is a wallet size I mean, this is a five by seven and that is about the size of a wall, so we're not giving a big file later. We're going to definitely talk about digital files and how to sell them on how to do that, but the last thing in the world I'm gonna do is give away a digital file however, in this media it's a flattened format it's a small image, they're not gonna be able to do a whole lot with it and they've already paid and place their order so we create this nice little calendar we just droppin the template right here we also on ours it has our logo and contact information. Now what we do is we take this and we email that client we collect all of our clients email addresses and we say you no dear miss jones, thank you so much. We saw the wonderful post you put on facebook about it. We really appreciate you taking the time to do that. Here is a nice little gift that we have for you it's a complimentary calendar feel free to print it and give it out to a cz many people as you like. Now we've just done something that typically it's photographers we never tell people to print our work, but you understand this is a marketing campaign. It has my name mine mine has my name, my address, my logo. This is in fact the way the letters it says is a great gift for grandma's and uncles and aunts were promoting. We want people to print this because we know they're going to give it to people that means something to them and where is this going to end up typically on the refrigerator or somewhere in their desk at work or somewhere that's important to them? So you're putting yourself out there and it's prominent it takes two minutes to pull a file, put an image in a template collapse in an email. It makes sense to me, so we're always looking for ways to sort of utilize that campaign, or are you like social media without creating a bunch of homework there? Um, and this campaign that I just gave you, you're all going to get it's a cz wells. The entire audience is going to get everybody listening. Right now. At the end of the show, we're going to give you a code to get this, so you have to stay on board. But you will have an option of taking that, and these templates typically are between twenty and sixty dollars. So we're giving that to everybody out there today.
Ratings and Reviews
I know so many families with new babies at church and have wanted to invite them to let me create studio portraits, both for practice and for profit. You've given me so many wonderful tips and ideas for posing, shooting and marketing. I've already begun collecting appropriate props. I believe in me, but know that selling will be the hardest thing for me. Sandy makes everything look so easy! I related to her emotionalism--I'm the same way. Today at church, a visitor shared about an expectant mother in Ohio who was diagnosed with Stage 3 brain cancer. Thanks to Sandy's pregnancy portraits and the story about the beginning of Now I Lay Me Down To Sleep, I emphasized to the visitor the huge importance of that family (already with 4 children) to have a family pregnancy portrait taken. It will mean so much to everyone, but especially the unborn child, who may not ever know its mother. I am also interested in exploring the Now I... training program, if our local hospital needs a special photographer. Thank you for the fantastic seminar I could attend in the comfort of my own home. Cha Ching!
This is my first Creative Live course and I'm very happy with it. I don't have a studio but it was very helpful to understand how to begin a career as a baby photographer. I like the way Sandy explains what she does. You see that she loves her job. I'm glad to have known about Now I Lay me Down To Sleep project. I'm not an english speaker so I'd like there were english subtitles 'cause when she speaks very quickly I miss a lot of words... Thanks Creative Live team!
Sandy is truly an inspiration! Her fantastic photography definitely urges us on to greater things, but I am most impressed by the way she connects with people. Her clients are not just $$ to her, and her job is not simply a way to make money - she feels things greatly, and it shows. This webinar causes me to not only better myself as a photographer/business owner, it inspires me to become a better person.
Student Work