Nikon Lenses: The Complete Guide
John Greengo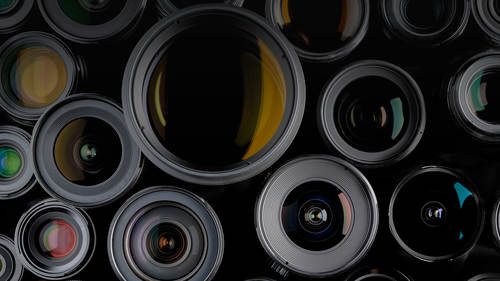 Nikon Lenses: The Complete Guide
John Greengo
Class Description
The world of interchangeable lenses can be both exciting and confusing to all levels of photographers. 
Nikon® Lenses: The Complete Guide
 with John Greengo will help you choose the right lens and get the most out of all of your lens investments.
John Greengo is the master of making complex photography concepts easy to understand and in this class, he'll bring all of your 
Nikon
 DSLR lens options and operations into focus. 
You'll learn about:
Focal length and aperture

Nikon® zoom lenses

Which lens accessories to buy

Third-party lenses

Maintaining a lens system
John will cover the full range of 
Nikon
 lenses, from ultra-wide to super-telephoto, zooms to primes, fisheye to tilt-shift. You'll learn how to match the lens to your needs and get insights on the best ways to use it.
Whether you are looking to buy a new lens or just want to get the most out of what you already have, John Greengo will help you to become a master of the 
Nikon®
 lens.
Ratings and Reviews
Outstanding class! This is a must own. You will refer back to this class many times during your photog career. John has put a ton of work into this class and it shows. Being able to download the slides and other Nikon glass info is wonderful. Even if you're not a Nikon shooter you will still gleam tons of information from this class, John covers in great detail the strength and weaknesses of each lens and when you might consider using it. I was expecting a good class, but this turned into an epic class. I watched multiple videos several times. The only bad thing I can say is I "had" to order a few more lenses! Thank you John Greengo for making a truly amazing class.
Wow! What a course! Very in depth, lots of valuable information. John instructs with great knowledge and integrity. I have taken other online courses, NOT from Creative Live (my bad!) and was left feeling like a monkey who had learned tricks without understanding or knowledge. Now I feel I have the confidence to move forward on my photographic journey securely knowing how lenses function, what to look for and what price range I can expect. Bravo John! I'd love to see a 2020 update video as an addendum.
Finally I have some sense of what lens do, know what I have, what I would like to have, what lens to use, and how I can get images that I see. Best part of this session is it was made so clear, simple, logical, and practical. I am glad that I purchased this product. Now, I am going to look for more from John Greengo so I can take better understanding and take better images. Thank You.
Student Work