Make Your Creative Business Uniquely Irresistible
April Bowles-Olin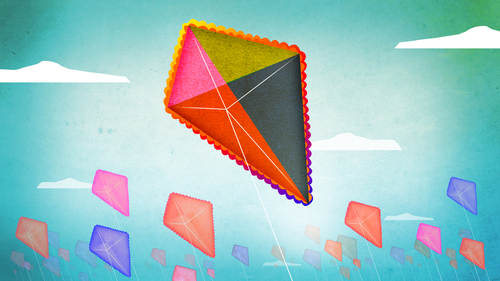 Make Your Creative Business Uniquely Irresistible
April Bowles-Olin
Class Description
Streaming for Free on Tuesday, 6/21
Whether you're trying to stand out among thousands of online sellers or a hundred fellow crafters and makers at a trade show, the ability to distinguish yourself from the competition is a required skill for every creative entrepreneur. April Bowles-Olin will show you how to make your business unique by differentiating yourself and making your business a magnet to your target customer.
April will help you cultivate a deeper confidence in your product through developing a more nuanced understanding of your brand. You'll explore what makes your business original, how to "bake" that uniqueness into your brand, and how to use it to inspire customers to choose you. You'll learn how essential it is to understand the stories of your customers, and how to motivate those customers to broaden their stories to include your company.
If you're ready to be the one customers excitedly and confidently choose, no matter how many other options they may have, this course is a must.
Ratings and Reviews
Thanks for this awesome course with all these useful tips, a great workbook and an amazing April Bowles Olin. I simply love the way she shares her experiences in a natural, lovely and authentic way. I'm absolutely connecting with heart and mind.
This week I watched April's course and was riveted by her presentation and the volume of content she provided. She is a true professional in terms of her knowledge and experience and yet her presentation skills are fun and enjoyable to watch. This course is chock full of valuable and much needed information, and it is well worth your time and money to watch and invest. April does an outstanding job in all of the courses she offers, and once you become a fan of hers you will be a fan for life.
April, I purchased your class and I love what you have created. The workbook helped me to identify key points that I needed to think about. I have had a business for a while now, and I wanted to give my shop and blog a fresh look. I certainly got exactly what I was looking for in your videos and most of all with your fabulous hand-outs and workbook. Your style is A-dorable and although I am 66 years old, I am never too old to learn something new. April, you will always be successful in everything that you do because your passion is contagious. Thank you. I am sitting here this morning with a notebook and your workbook. You have helped me identify points about my business that I was overlooking. By going through the process, I feel wonderful about my products and have a new outlook. You are amazing! Karen
Student Work