Lifestyle Newborn Photography - In the Home
Emily Lucarz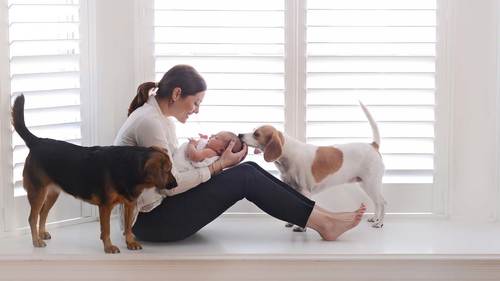 Lifestyle Newborn Photography - In the Home
Emily Lucarz
Class Description
Documenting the first days and weeks of a newborn baby is often as stressful for the photographer as it is for the parent. Knowing how to handle the baby, capture all that is in your shot list, and keep tired parents calm and happy is often overwhelming. Join Emily Lucarz, as she walks you through how to get started in newborn photography by taking the photo session into your client's home. Emily's passion for newborn photography will teach how to incorporate not only items in the home into your photography but also how to capture natural moments that document real memories in the baby's first few weeks. 
She'll cover: 
How to photograph in natural light no matter how dark or bright the room is 
Prepping the parents before you get there so your photoshoot is relaxed 
Poses and safety tips that work great for the newborn baby and for the family 
Incorporating young siblings into your session 
Marketing yourself as you grow your clientele and your portfolio 
Pricing and Sales that don't overwhelm new parents 
By the end of this course, you'll have the tools and techniques to capture images that are not only memories but become art in your client's home.  

Ratings and Reviews
Oh my goodness!!! This was such a wonderful class. Not only is Emily a very gifted pro, she is the personable mentor that makes learning simple and the fun big sis you want to be around. She is a wealth of information and a total open book about it all. Being in her studio audience was so much fun, and the time flew by way too fast. I highly recommend this class not only to newbies trying to find their style and refine their technique, but also to seasoned pros looking to tweak their art with a creatively authentic perspective. As a newborn photographer with an established studio business model, I cannot wait to infuse what I have learned into my style and incorporate her business genius into my session and pricing structure. Thank you Emily Lucarz for sharing your creativity, knowledge and uplifting energy with us both in the class and behind the scenes! You are awesome!
Buy this course! If you are at all interested offering lifestyle newborn sessions, whether you are a new photographer or you have been in business for years, buy it! It's 100% worth your time and money and you won't regret it. Emily is so fun and genuine which makes learning from her such a joy! Not only does this course go over troubleshooting different scenarios that are bound to happen during some sessions, but Emily also gives all sorts of other tips that you wouldn't even know you needed to know until she offers up the advice. It's fun to watch her interact with her clients to ensure that she is able to make beautiful pictures in such a natural setting. Thank you Emily and CreativeLive for coming together to make this course happen! I am beyond thrilled that I was able to watch these last two days and learn SO much!!
Emily is amazing! I love how detailed she is and tells you how it is. It is nice she shares her personal journey and what she does - which is great! Love it and would highly recommend this course! I don't have a studio, and normally travel to clients home to do photoshoots - so all the tips here are more than helpful! I am so excited to do my upcoming photo session this weekend - can't wait to put these tips to use!
Student Work