Less Phone, More Human
Dan Schawbel, Chase Jarvis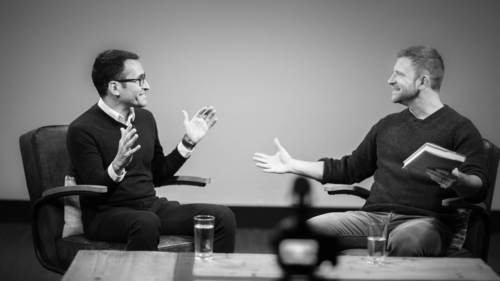 Less Phone, More Human
Dan Schawbel, Chase Jarvis
Class Description
There's a common misconception that artists have a monopoly on creativity… But the very act of making waves - no matter the career - is a creative one. The Chase Jarvis LIVE Show is an exploration of creativity, self-discovery, entrepreneurship, hard-earned lessons, and so much more. Chase sits down with the world's top creators, entrepreneurs, and thought leaders and unpacks actionable, valuable insights to help you live your dreams in career, hobby, and life.
ABOUT THIS EPISODE:
There's no such thing as an overnight success. Dan shares his personal stories of rejection and failure with persistence and stamina.
The dark side of remote working. While we glorify the flexibility and comfort from working outside the office, it also can contribute to isolation. Dan shares some strategies to combat this.
We spend 1/3 of our lives working. Yet, so little of that time spent collaborating, negotiating, and communicating is spent face to face. Dan reminds us that simply having an in-person conversation is more effective than sending 30-40 emails.
ABOUT DAN:
Let's face it, despite being more digitally connected than ever before, we're more isolated and lonely. The cure for this loneliness epidemic? Human connection. That's why I am excited to have an entrepreneur, best-selling author, and researcher, Dan Schawbel on the show. Throughout his career, he's interviewed over 2,000 people from celebrities to CEOs to politicians and even two astronauts on the future of learning and working. He's synthesized these conversations into tactical insights on how to make technology work for us (not control us) and foster a more socially connected, productive, and fulfilled career and life.
Ratings and Reviews
Student Work