There Are Many Ways To Drive Leads.
Blitz Metrics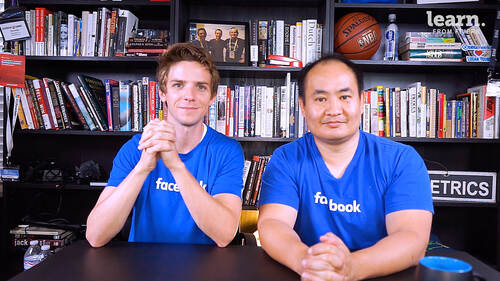 There Are Many Ways To Drive Leads.
Blitz Metrics
Lesson Info
4. There Are Many Ways To Drive Leads.
Lesson Info
There Are Many Ways To Drive Leads.
there's many ways to drive leads. People will come in on whatever channel is most convenient for them. Some people like my parents, they like to use the phone they like to visit in the store. People like me, I don't want to wait and press one for that and press two for that. I just want to be able to hit them up and send a message on facebook. I want to be able to go to the website and maybe there's a little chat box and I can chat with them. Maybe it's after hours, I'd rather just chat them there. Maybe I want to just put in my email address because I don't want someone to call me on the phone. I don't want to leave my phone number. So you understand that the client is going to take in the leads in whatever way their customers are used to doing. We're going to use facebook as an amplifier for all that by reducing the friction that's available because we can use all those same channels because through facebook they can still give us their email address, we can still get their phone num...
ber, they can still fill out a form, they can still go into the store, they can still go to whatever website. Let's say that, you know, the lead form is some kind of lead magnet that you run through, infusion soft or hubspot or click funnels. Those are all different ways of generating leads, which is where you're collecting information from that customer. Yeah. And when it comes to driving leaves facebook has found that the more friction there is and the experience, the less likely someone is to actually sign up. So when you're asking someone to leave the facebook platform for example and go to the website, you're going to find that a lot of that traffic is gonna drop out. So we found that the best way to drive leads and collect leads is through the most frictionless experience. In this course, we're gonna teach you guys how you can do this natively on facebook, how you can natively without even sending some into the landing page. Collective lead right there on facebook page. Organic how you can use messenger marketing again to collect the lead right there. So these are the frictionless ways. So this way you have both the quality and the quantity that we were talking about. We'll go over that step by step a little bit later in the course, but we're going to focus on what we believe is the most impactful and easy way for you to drive leads.
Class Materials
Messenger Marketing Case Studies
Ratings and Reviews
Student Work