Launch a Successful Photography Business
Philip Ebiner, Will Carnahan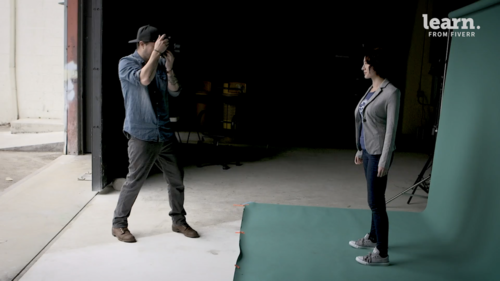 Launch a Successful Photography Business
Philip Ebiner, Will Carnahan
Class Description
AFTER THIS CLASS YOU'LL BE ABLE TO:
Understand the different kinds of photography businesses and know which one will suit you best.
Choose a name for your photography business that will stand out from the crowd and register your name legally.
Decide on your business structure and set up your legal business officially.
Obtain a business license for your photography business and open the required bank accounts.
Create a visual identity and consistent branding for your business.
Determine the best prices for your services and scale your pricing.
Know what equipment you need to get started.
Get started with your social media business accounts and use Instagram and Facebook to grow your business.
Know the basics of creating a high-converting photography business website.
Secure your first paying clients.
Use freelance websites like Fiverr to get more work.
Insurance, accounting, and tax tips for maximum success.
ABOUT PHILIP & WILL'S CLASS:
This class will equip you to start and run your own photography business from scratch. From essential business skills and branding tips to securing your first clients, setting your prices and maintaining your growth, this class contains everything you need to start a profitable business.
Learn all about what the workflow on a shoot looks like including meeting and booking the client, shooting, editing and delivering your work. You'll also learn about creating a successful business infrastructure that will support your continued growth and productivity tools to make you more efficient at what you do. Finally, you'll learn how to sell your own prints to maximize your profits.
WHAT YOU WILL LEARN:
The benefits of starting a photography business
Business basics that set you up for success as a new business owner
All about common business structures, the pros and cons of each one and how to navigate business insurance
The basics of branding for your new business
The latest information on essential photography equipment
How to develop a portfolio of samples to secure more clients
How to expand your online presence
How to get listed on Google, Yelp and top review sites
Productivity tips and tricks for maximized efficiency
Using conventions and meetups to grow your business
WHO THIS CLASS IS FOR:
Photographers wanting to set up and run their own photography businesses
Photography business owners who want to accelerate their growth, determine their pricing, and choose the right business structure
New business owners wanting to secure their first clients
Business owners wanting to expand their photography business
Freelance business managers wanting to add to their skillset
Content creators wanting to start their own creative business
All experience levels
ABOUT YOUR INSTRUCTOR:
Professional video and class creator, photographer and teacher to 1mil+ students. Phil has 10+ years of professional experience in the world of video & photography. He has created 1000+ videos and award-winning documentaries and works from his home studio near LA.
Class Materials
15 Tips: How Your Photography Business can be Adapted to Online Services
Start a Photography Business
Ratings and Reviews
Student Work