Attracting Guests
Sam Laliberte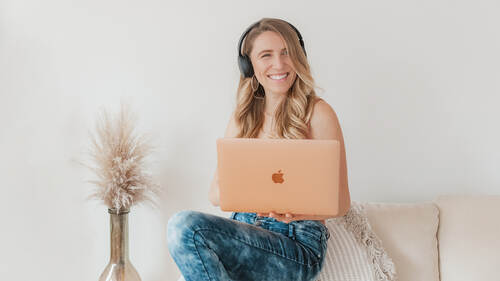 Attracting Guests
Sam Laliberte
Lesson Info
11. Attracting Guests
Lesson Info
Attracting Guests
in this section. We're going to talk about how you can attract guests to be on your show. I get this question a lot. Well my show isn't launched yet how why will anyone ever want to be on my show? That's a completely fair question. But I actually say you should use the fact that you haven't launched to your advantage. So something really exciting that you can do is you can tell the guests it's almost like an exclusive experience. So something that worked really well for me when I was launching was I was only launching with a five episode season. So I would reach out to my guests and say would you like to be one of the five guests in my season one of my show And by creating that exclusivity factor that really caught their attention and I've seen other podcasters do this and it works well for them too. Another thing is that if you are an existing podcast show already, yeah, maybe you already have some traction and some marketing material but the person has more to benchmark on to decide ...
if they want to be on your show. Whereas if you haven't launched yet, how do they know you're not going to be the next massive thing? So sell them on the vision of your show, sell them on why they're fit for it and what you want to do with the show and maybe even tell them how you're committed to really making sure there's a huge audience listening to that episode and how it's going to benefit them. Tell them specific marketing techniques that you're going to do and really make them feel like a V. I. P. If you're going after a bigger guest with that said, honestly, no one's ever said no to be on my show before. You'd be surprised. As I said before, how many podcast virginity is I've taken and how many people just are curious about being on a podcast and are down to do that. It's a lot less intensive than asking to be on a video interview or on stage or on a panel. I think about how I prepared for today. You know, I put on a lot of makeup, I got my hair down and picked out an outfit. I have all the lights, I have the whole production for my audio recordings, especially remote ones. You know, I'll just have wet hair, no makeup on in my pajamas sometimes recording from home. So it's a lot less of an ask for people. So I wouldn't be too intimidated about, No one's going to want to be on your show. It's just about getting them excited and seeing the vision and that will come internally from you. A pro tip for being able to attract really high profile guests. Perhaps people who are published authors is if you go into amazon they actually have a section called coming Soon for books so you can see a bunch of authors and celebrities sometimes who have a book that is about to come out now. If you think about people who are doing this, they've just spent a ton of time creating their book, working on developing their book. And at that time if you had reached out to them and said, will you be my podcast, no way. They're very busy. Their head is down, they have a deadline. But once that's out there looking to get as much publicity as possible for their new book. And so you can actually get some really big guests if you time it up with something they have coming out. I've also been able to do this with sponsors. We'll talk about that a little bit later. But some of my best sponsors have been people that were campaigning for something that really needed that extra push and we're excited to work with me because they really needed some more marketing and some more publicity about a specific thing. So really think about campaigns and when people are out promoting stuff and then using that to your advantage
Class Materials
Sam's Partnership Proposal
Course Materials (download at start of course)
Ratings and Reviews
Big Up's to Sam Laliberte, awesome course. I have been podcasting since 2020 and I took the course to improve my podcast structure along with my marketing skills and for sure it paid off. I learned so much in this course that I have been applying it to my podcast and how I promote the show. I highly recommend this class to anyone who is podcasting or thinking about it. Thank You Sam putting on the right track. Great tip on Instagram, thanks.
Student Work