Business Models and Understanding Your Conversion Actions
Isaac Rudansky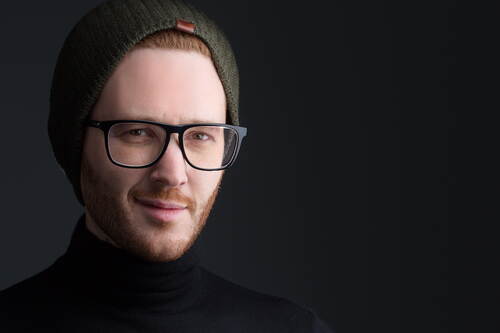 Business Models and Understanding Your Conversion Actions
Isaac Rudansky
Lesson Info
4. Business Models and Understanding Your Conversion Actions
Lesson Info
Business Models and Understanding Your Conversion Actions
How do you design fans And welcome back in this lecture, I want to talk to you about common business models found on the web and the different conversion actions that tend to be associated with those different business models. This all might be very obvious to you. But I think it's important as it relates to landing page design and the skills that we're gonna be learning in this course because everything we're doing with landing page optimization, creating better design, testing our different color schemes and different information architecture and visual hierarchies. All that is meaningless unless it improves conversion rate, which means we get more people taking the actions you want them to take. So let's just take a second to talk about the different types of conversion actions that you might be wanting to track, which is very heavily influenced by the type of business you are. So first, what is a conversion? Right. We we spoke about conversion rate as a percentage. A conversion is ...
essentially Made up of three components. It has to be in action. Okay, so it has to be trackable. Trackable is synonymous with measurable. So an action could be a click, it could be a download, it could be a sale, it could be a sign of, it could be a page view. Okay, but it has to be some sort of action. It cannot be a thought or a feeling. We're not tracking feelings or thoughts yet with modern technology but maybe that maybe that's to come. Um and it has to have a clearly defined value. Okay, so let's dive in and just quickly go over the different types of business models that are commonly found on the web e commerce. Right? So you have, you're selling stuff, you're selling stuff online. Very simple. So the, the most popular conversion action for an e commerce site is going to be a sale in order to generate e commerce sales. You need the highest level of user commitment and user engagement with your brand. It's very, very hard to get people to take out their wallet and buy something from you. We think it's easy clients come and they want to sell stuff online and they think it's easy. But in fact it's not easy. It takes a huge level of commitment, a huge level of trust. And we're gonna talk about trust and brand loyalty uh, to do that. I never talk about average conversion rates, but industry, why there tends to be this 1-2% benchmark for average conversion rate on e commerce sites. And of course it ranges tremendously based on the price of your product, based on the type of visitor you're getting based on the marketing campaign, you're running the quality of the traffic coming to your site, how we'll optimize your landing pages are but we tend to see this sort of average and we have clients that, that have a 20% conversion rate for e commerce and we have clients that are well below 1%. But if you really wanted to talk about an average that's kind of accepted. We're looking at 1.5 to 2.5%. Really average conversion rate for e commerce. The second most popular type of website is legion right? If you're not selling stuff online, people cannot check out with a shopping cart online. There's probably some sort of way for them to get in touch with you either with a phone call or a form submission. Now, typically legion is promoting a service, you know, an attorney and accountant, universities, that's these are all gonna be legion campaigns that promoted service where the primary call to action. The primary conversion action is gonna be an email, a phone call, emails was I mean a form submission or downloading content, right, downloading a white paper or case study or an e book, But it's not a legion is not just for services, you have higher level products. Oftentimes you have these very expensive B2B products or even expensive rare consumer products that are not bought and sold on the internet itself. You need to submit a form to get more information, you request a quote, you'll get something priced out in a custom way. There's plenty of businesses like that. And I imagine many of you have those types of businesses where your conversion action centers around legion, although you do sell physical goods, you need a lower level commitment not to actually buy the ultimate service or by the ultimate product, but to convert on a legion site, you need less commitment. It takes less to convert a legion site to convert a legion lead than to convert an e commerce lead. Typically with legion, you're going to see form submissions are capturing leads at an earlier stage. A lot of legion companies, especially in the service sector, there's a longer sales cycle in the next couple of lectures, we're going to talk about the length of the sales cycle, but these are, you know, we talked about this idea of nurturing, right? You've heard the content of nurturing your leads, getting somebody in with a free content or contact us for more newsletter. Sign up and then sending them supporting information and and giving them value in exchange for engagement. So you're bartering value, you're bartering content and return, you're getting brand awareness and getting brand engagement from those people. So that's the idea behind legion. Then you have the next kind of, to most popular category of sites and they're quite similar are publishers. So you have big news sites like the new york times, the Wall Street Journal. They don't necessarily sell anything on their site per se as it relates to legion and e commerce, but they primarily make money through ad revenue. They want a lot of people coming to their site. It's worthwhile for them to buy and pay for traffic because they make a lot of money from ad revenue. They give away free content in exchange for you to read it. And they get paid by advertisers. A lot of publishers and we're gonna talk about individual bloggers are seeing a decline and ad revenue over the last few years. And and there you see more of these premium subscription options cropping up. Obviously something like the new york Times or the Wall Street Journal has had premium subscription models for a long long time. But we're seeing those kind of cropping up with greater prevalence nowadays and that's another way they can monetize and that would be another potential conversion conversion action. The most common forms of conversion actions for publishers are going to be page views T. O. S. Time on site frequency of visitors new and returning visitors. Advertisers want to see people coming back to the site that gives the site high level of credibility and the click the rate of ads. That's another big factor. Um Believe it or not, publishers want a good contingency of their readers actually going clicking on ads
Class Materials
Dedicated Landing Page Design Best Practices
Ratings and Reviews
Great Job!! Isaac's energy is contagious, he is insightful and engaging. It is a lost of valuable content and I feel I learned so much from him in this short time. He is a reason I will end up with the subscription so I can watch this course again along side of his other courses. My only complaint was live streaming kept turning off and I missed information.
Student Work