Class Introduction
Dave Krugman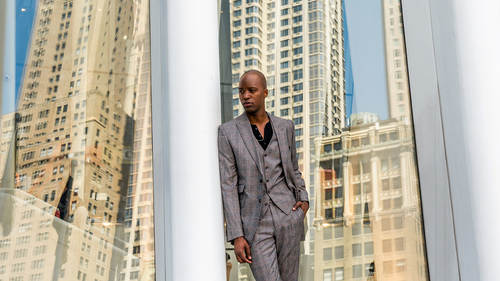 Class Introduction
Dave Krugman
Lesson Info
1. Class Introduction
Lesson Info
Class Introduction
One of my other favorite topics to discuss and talk about and wax-poetic on is composition in photography. Because I think it's one of those things that, you know that people say that there's a lot of rules and there's you know, we're all told, it's one of the first things we learn in a Photo 101 course. Is what composition is and what are the rules of composition and all that stuff too. I think that, I don't like the words rules in any artistic endeavor. I think that it's really about guidelines and then you can kinda push up against those guidelines and kind of blaze your own trail. But rule of thirds, golden ratio, and all the classic, introductory composition techniques. They're good to know, they're not rules. Think of them as guidelines and I think that's really key. So, I'm gonna talk to you guys today about how I think the true key to successful composition ultimately comes down to balance. So, balance means a lot of different things to me. But in this context I'm referring to,...
I kind of, when I see an image and I didn't immediately, I didn't immediately have this understanding of composition when I first started. This is something I've kinda developed over the course of the past decade of shooting over and over and again trial and error. To starting to understand that different elements and different colors in an image, kinda counter balance each other in ways. And I think that this is a good example of what I would just consider a well balanced image. And if you guys remember me talking about shooting in the fog in New York and using slow shutter speeds, a lot of those images are gonna come up in this little talk. Rule of thirds, symmetry, golden ratio, those help you get to a sense of balance. But there's so, its not the only way to get there. And I think you can really get creative with things and you'd be surprised at how many different layouts work. Like I could take one image and crop it and I think in different amount of different ways. And depending on where I am meeting in the frame and where I'm cutting out of the frame, I can find different situations where it's balanced in different ways. I think, I'm gonna talk a little bit about, to start, a good way to understand balance is symmetry. Because something that's symmetrical is automatically balanced. Yeah, so over a decade of shooting, I kinda just go with my instinct now and I kinda like I don't necessarily, I'm not measuring things out, I'm not using any sort of mathematics in this. But I just kinda, I crop things in until they feel like the image would just kind of sit there, like almost like it's physically weighted. For example, here like this is an asymmetrical image, but to me there's kind of a sense of balance here because this light, this really bright light right here and the shadow of the car kinda counteracts the shadow of the guy in the umbrella. So it's just a really quick example.
Ratings and Reviews
I enjoyed the class. I'm trying to get better with my street photography skills, and this course gave me a few things to think about. I appreciate that Dave added before and after photos for his lessons.
Student Work