Audience Development: Owned Channels
Dan Misener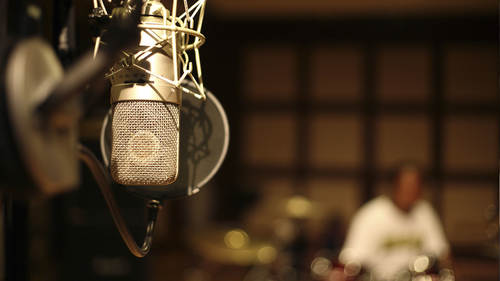 Audience Development: Owned Channels
Dan Misener
Lesson Info
5. Audience Development: Owned Channels
Lesson Info
Audience Development: Owned Channels
I wanna talk a little bit about owned channels. When I talk about owned channels this is your email list, if you have one. This is your existing customer base, if you have one. This is your set of social media accounts, if you have those. If you work at a company, or you work at an organization, I'm talking about things like your intranet, or your slack channels. What are the owned marketing channels that you already have access to? And a really useful exercise, and one that we do with clients all the time, is we get a white board, and we just make a list of owned channels. And quite often people have stuff that they had never even thought about. What does signage in the office look like? Oh, there are lots of these that you probably don't even know that you have so just doing an inventory of that can be really, really helpful. And for the next couple of minutes I wanna focus on email, because email is probably one of the biggest owned channels that we have seen in terms of needle move...
rs in driving people to podcasts. So, I mentioned IRL which is a show we do with Mozilla, they're the non-profit behind the Firefox web browser. We do a show with them. It is called IRL. It is all about the health of the internet and how we can make a healthier internet. Mozilla's a really interesting company because they are mission driven and they have a community of people around them who are very interested in the health of the internet. And they have a big email list. They have email lists that are built up over years and years and years and years of people who have opted in because they care about the mission and the mandate of what Mozilla does. And every single episode, when a new episode of IRL comes out, you can sign up to be notified, and it works. We've talked in another class all about the value of creating episodic artwork, right. Mozilla is reusing that episodic artwork, this gorgeous episodic artwork that they have built, not just on social but in their email campaigns as well because a wide screen version of it works better for email than a square would. This text is all crafted. The links are very thoughtful in terms of where traffic is being driven. This absolutely works and we have seen that you can drive pretty big spikes of downloads and you can over time build an audience, an ongoing audience, through email marketing of your podcast. I'm gonna show you a couple more examples. One the left hand side we have Command Line Heroes. On the right hand side is another version of the IRL newsletter with a big yellow listen button. What's interesting, and you may not be able to read this, but on the left hand side we have the Command Line Heroes newsletter and it's written from Saron Yitbarek who is the host of the show. This is not an email coming from Red Hat. This is an email coming from the host of the show with some additional links and a heads up that the episode is there. And maybe somebody has already subscribed to the show and maybe they are also subscribed to the email newsletter. And you can be subscribed to both. I don't know about you, I have tons of unlistened stuff in my queue on my podcast app. This is another touchpoint. It's another reminder to say hey, we put out an episode, maybe you should check it out. So email can be very, very complimentary. And the thing about this, and the thing about the Command Line Heroes email that I really, really love is that it is an episode that is presented as gift. It's hey, you're a nerd, I'm a nerd, we made this thing for you. We really think you're gonna love it, here you go. It's a gift. It's not hey, please do us a favor by listening to our show. It's a gift. It is presented in that spirit. And I think the other thing that's kinda interesting, and this is particularly useful for people who work in companies where there are existing email newsletters and it's sometimes hard, or there's jockeying for a position in those email newsletters, think not about what your email newsletter can do for your podcast, think about what your podcast can do for you email newsletter. With the clients that we work with, and again, these are clients who have large email networks, we have seen time and time and time again that podcast content blows everything else out of the water. People respond, people click through. The engagement for email is amazing when what you are putting in front of your email list is podcast content. Because, again, we're starting from the point that you're making good stuff. So, if you work in an organization with an email newsletter and you want them to link to your show through the email newsletter, don't treat it like those people are doing your podcast a favor. You're doing them a favor by giving them really high quality stuff that is probably going to perform really, really well. An example of this, we work with Charles Schwab. This is kind of a corporate looking newsletter and it's got a bunch of different stuff in it. And there is jockeying internally at companies like Schwab for hey, who gets to be in the newsletter this month, or this week, or this year. And this stuff performs really, really well. It this kind of email, is this a preaching to the converted tactic, or is this a grow the pie tactic? [Audience Member 1] It's a grow the pie tactic. It's a little bit of both. I think it depends a lot on the list. If you've got a big general list that looks like the population of the U.S. generally, that's a grow the pie tactic. If you have a smaller email list that is just for your existing podcast listeners, that is a preaching to the converted. And I think that's still a good thing to do, the Saron Yitbarek Red Hat example that I just showed you where it's a letter written from her. That only goes to people who have opted in to say hey, I wanna hear about the Command Line Heroes podcast by email. But it's a way to deepen your relationship with that audience. Is this a series level or is this an episode level tactic? The answer's right there (laughs). It's an episode level tactic. We found that email tends to be much more effective when you're driving to a specific episode because you can be specific about the content that's gonna be on the other end of that.
Ratings and Reviews
I love that not only was Dan easy to listen to, he was practical and provided a great frame to keep going back to. As a pedagogical coach - KUDOS for modeling effective instruction!
Authentically and clearly shared his experience with practical tips: extremely helpful.
I enjoyed this lecture. It was easy to consume and had some actionable takeaways.
Student Work