Audience Development: Earned Channels
Dan Misener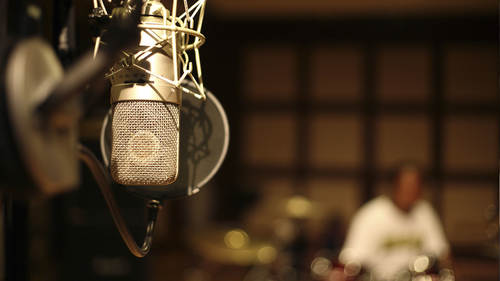 Audience Development: Earned Channels
Dan Misener
Lesson Info
4. Audience Development: Earned Channels
Lesson Info
Audience Development: Earned Channels
I want to talk about some earned opportunities. And this can be tricky but it can really, really pay off. We do a show well Dell Technologies. It is called Trailblazers. It is about technological disruption through the ages. It is hosted by Walter Isaacson. Walter Isaacon, if you don't know him, is an author of many books. He wrote the Steve Jobs biography. He wrote Leonardo DaVinci biography. Well known and has a track record of covering disruption. Technological disruption throughout time. And we worked with Walter on Trailblazers and Walter Isaacson is a known name. He writes books that sell lots and lots and lots and lots of copies. And he is a name. And when we launched Trailblazers an opportunity came up for Walter to be featured on CBS This Morning, which is a television show that is on in the morning. I think it's on CBS. And he came on and he talked for seven or eight minutes all about his new podcast. Here's the best selling author and he's working on a new podcast. What do y...
ou think that did? It did good things for the show. Is appearing on CBS This Morning to talk about your new podcast preaching to the converted? Or is that growing the pie? This is growing the pie, absolutely. And the great thing about this is because CBS This Morning is something that happens live in time you can measure it. Hey did this actually do anything? Is it a good thing to be on television to talk about your podcast? This is the Apple podcast charts. The US business charts. Guess when Walter Isaacson was on CBS This Morning, you can see. You can see exactly what happened that morning and how quickly the show climbed the charts based on the timing of that interview. The seven or eight minutes that he was live on air. And this suggests to me that it was absolutely a growing of pie moment because people went to their devices searched for Trailblazers with Walter Isaacson in Apple podcasts and it was corresponding lift on the Apple podcast charts. And what can that do? Well, that earned opportunity got Trailblazers with Walter Isaacson, this is the business category of Apple podcasts, in the number one spot. And if you look at the company that this show is keeping, this is great. You are mentioned in the same breath as NPR shows and the Reid Hoffman show. Another NPR show, Dave Ramsey who is a force in podcasting. This is a great place to be. A lot of this had to do with the CBS This Morning appearance So for a brand doing a podcast, I think the lesson here is about star power and the ability for somebody like a name brand host to unlock earned opportunities that might not otherwise be available. Not everybody has a famous author who is hosting their show. Not everybody has connections at national TV morning shows. What is a PR win look like for you? That's the question that I want you to ask yourself. What is your version of this? At whatever scale you imagine it. Because those opportunities exist and when it comes to growing the pie, they can be incredibly powerful. I wanna show you another example of an earned win. This one's about booking guests. I think this is directly relevant to anybody who is booking anybody on their show. We do a show with a company called Zendesk. We do a show called Relate. And it is all about human relationships. And this is James Breakwell. I did not know James Breakwell at the time we did this. He's a writer, he's a humorist. He has close to a million followers on Twitter. And we had him on to read a parenting essay about something to do with the zombie apocalypse. It was really kind of a lovely moment on the show. And as part of our follow up with James, after he was one the show and the show was out and it was available for people to listen, we sent him links to his appearance and we explained why it would be good for him to share that and it had a measurable impact. When somebody with a million or so Twitter followers tweets about your episode, that makes a difference. And I'm gonna show you what that actually looks like. So what we're looking at right now. These are cumulative downloads per episodes of Relate over time versus drop date. One of these episode trajectories is not like the other. Can you tell me which one is not like the other. It's the green one. Guess which episode James Breakwell was on. It's the green one. You can see where he tweeted about it. So, the lesson here I think is if you are booking guests with networks of their own, with reach of their own, with communities of their own, make those guests sound great and then essentially give them the tools that they need to share the episode that they are featured on. And don't approach it as hey you're doing us a favor. You are giving them a gift. We made this episode. You sound amazing in it. Here's what we're doing to promote the show. Here's all of the things that we're doing with our existing audience to make sure that this episode that you sound great in is heard by a lot of people. Here are all the links that you need. Here are all the images, all that kind of stuff. So sending a package to guests to follow up. Have people here who have shows, or are thinking about shows are you thinking about booking people who have guests. Or rather, are you thinking about booking guests who have networks of their own. And thinking about that as a growth strategy. Absolutely, there are very slimy ways to do that and there are very genuine ways to do that. And I always steer you towards the not slimy, genuine ways. The win, win, wins. Where everybody gets something out of the transactions. And think long and hard about how and what you would send to those big guests to help you help them help you.
Ratings and Reviews
I love that not only was Dan easy to listen to, he was practical and provided a great frame to keep going back to. As a pedagogical coach - KUDOS for modeling effective instruction!
Authentically and clearly shared his experience with practical tips: extremely helpful.
I enjoyed this lecture. It was easy to consume and had some actionable takeaways.
Student Work