How to Create Work That Lasts
Ryan Holiday, Chase Jarvis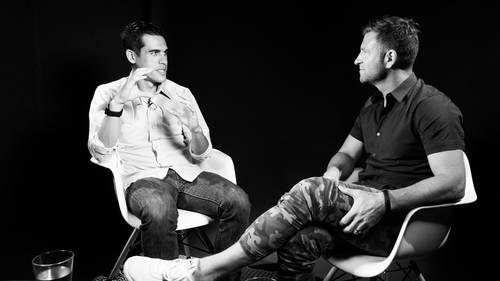 How to Create Work That Lasts
Ryan Holiday, Chase Jarvis
Lessons
Class Description
There's a common misconception that artists have a monopoly on creativity… But the very act of making waves - no matter the career - is a creative one. The Chase Jarvis LIVE Show is an exploration of creativity, self-discovery, entrepreneurship, hard-earned lessons, and so much more. Chase sits down with the world's top creators, entrepreneurs, and thought leaders and unpacks actionable, valuable insights to help you live your dreams in career, hobby, and life.
ABOUT THIS EPISODE:
Ryan is a master marketer and what you'll find at the core of his marketing principles are his personal principles. He applies a Stoic philosophy to everything he does and this episode is overflowing with philosophies, self-directed questions, and stories that have helped him make work that stands the test of time, and will help you do the same.
Good marketing isn't taking pictures or writing copy that sells shoes anymore. It's just as much about making work that starts a discussion.
You're going to get a little crash course on Stoic philosophy and how to use your own mindset to propel your creative endeavors in three simple but challenging steps. Control your perception, take action, and look forward to the transformation that hardship brings.
The two questions you should be asking yourself before starting any creative project are "who is this for?" and "what does this do for them?" If you think long term about the impact that you want to make, it will help you persevere when the going gets tough.
ABOUT RYAN:
Ryan Holiday is an author and media strategist. His career in marketing started at age 19, where he dropped out of college to work with Robert Green. He soon found his way as the director of marketing for American Apparel, then went on to start his own creative agency, Brass Check, who advises the likes of Google, Tim Ferriss, and Tony Robbins. He's quite the writer, making the New York Times bestseller list with multiple of the 6 books he's released in the last 5 years.
Ratings and Reviews
Student Work