How to Choose Your First DSLR Camera
John Greengo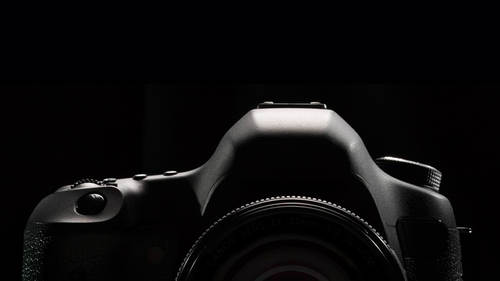 How to Choose Your First DSLR Camera
John Greengo
Class Description
It's nearly impossible for any beginner to sort through all of the functions, features, and price points of DSLR and mirrorless cameras and make an informed choice. In How to Choose Your First DSLR Camera, John Greengo will simplify the buying process and help you find the camera that fits your needs and your budget.
The key to finding a great DSLR camera for beginners is knowing the market and which questions to ask. In this class, you'll learn about all the different types and brands of cameras and which one is right for you. 
You'll learn:
Which features are beneficial to your style of photography
The importance of having the right lens
The differences between Digital SLRs and mirrorless
How a camera's sensor size impacts image quality
John will look closely at all the latest DSLRs from Nikon and Canon, and the mirrorless cameras from Sony, Fuji, Panasonic, Olympus, and others.
The current crop of photographic equipment is more diverse than ever before and finding the right DSLR camera for a beginner can be a challenge. There is a huge range of variables between cameras, even when they come from the same manufacturer. How to Choose Your First DSLR Camera will help you know what to look for and which questions to ask when it's time to buy your first camera.
Class Materials
John Greengo - How To Choose Your First DSLR - Reference Guide.pdf
Ratings and Reviews
I have to thank John Greengo and the CreativeLive staff for another wonderful class. Mr. Greengo is a very good instructor (he has a nice Bob Ross ambiance), very knowledgeable and very technical with the camera and the terminologies. I am very grateful that he has material to download so I can continue to review and learn. I own a DSLR but I never truly understood the baseline technology. I am in the process of purchasing a new camera system and lens for some photography but mostly for filmmaking. With the knowledge I gain by watching this course, I can better choose and identify the features of the future cameras in my upcoming new passion. Thank you CreativeLive and Thank you Mr. Greengo. I am looking forward to attending future classes.
This was a great class. I already had an idea of the direction I wanted to go as I start my new business, but this class really helped me focus on the most important upgrades I need to make to my current system. I was particularly impressed with the visual graphics used to explain the technical functions of cameras and how those functions affect image quality and camera use. I would highly recommend this class to anyone who wants to up their camera system and I am looking forward to taking the classes that are specific to the camera systems I am using. I would love to see a class on image processing and getting the most out of editing software. Great Job! Glad I signed up for CreativeLive.
Excellent course. I was happy to find out that I made a good choice when purchasing my entry level DSLR camera -- it does everything I need at the moment. I was also interested to find out that mirrorless is the wave of the future -- I really like the idea of the light weight because I am developing some arthritis in my wrists and when I am ready to move up in the future I will have great options. Meanwhile I also learned that there is an inexpensive lens that I can get that will upgrade my system enough for the immediate future. Thank you John Greengo for this informative class it was well worth the purchase price.
Student Work