Inside the Home Studio
Tony Corbell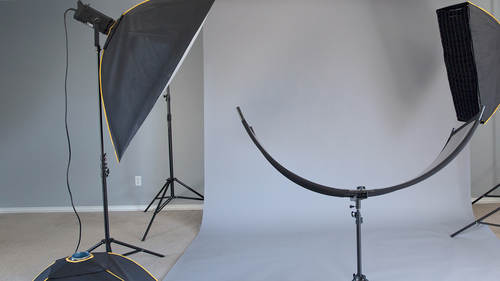 Inside the Home Studio
Tony Corbell
Class Description
Working from home is a great way to minimize costs, but it can be challenging to deal with the inevitable space and light limitations and it can feel awkward to explain to clients.

In Inside the Home Studio, Tony Corbell will help you address the logistical and practical challenges of working from home. 
You'll learn how to:
Work 

with low ceilings, dark spaces, and small skinny rooms

Market and sell in-home shoots

Store and organize your equipment.

Work with family and client schedules
Tony will help you come up with new ways to shoot in ordinary spaces by sharing real-life examples of home studio scenarios. He'll shoot formal and candid portraits throughout the entire house, teaching you how to leverage each room for its specific uniqueness.

Inside the Home Studio will show you how to approach different photographic genres and help you make the space you have to work for your business.
Class Materials
Essential Home Studio Gear Guide.pdf
Ratings and Reviews
Another great course by Tony Corbell. I loved this course. Tony is a great teacher, great photographer and great business man. He's enjoyable to listen to and a great teacher. He holds nothing back and shows how to shoot great pictures even in small shooting environments or on a low budget. I would buy again Tony's courses.
Wow! Tony is fantastic! So many hints and tips, crammed into this great course. I shoot portraits out of a small converted garage, about 9 ft high, 9 feet wide, and about 19 feet long. Tony has shown me so many ways to make this small space work for me, for which I am eternally grateful. What this course highlights is that whatever small space you have, there are ways of making it work. You need to buy this course and watch it over and over because, every time I watch it, I gain more and more info that I missed the first time around. Brilliant!
Absolutely wonderful, I cannot praise the content enough. I value Tony's stories as much as the information he is giving away, because it puts the data in the perspective and practical context of the actions we take. Thank you for this class!
Student Work