Heroic Public Speaking
Michael Port, Amy Port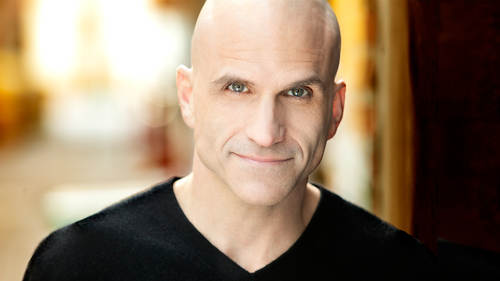 Heroic Public Speaking
Michael Port, Amy Port
Class Description
Short on time? This class is available HERE as a Fast Class, exclusively for CreativeLive subscribers.
A memorable speaking engagement can transform a career – learn how to tell stories that stir up emotion and move listeners to the edge of their seats. Join Michael Port and Amy Port for the most engaging public speaking course you'll ever encounter, Heroic Public Speaking.
Public speaking is notoriously difficult, but working professionals can rarely avoid it. Whether it's selling your work to a potential client, presenting a deck to collaborators, or giving a talk in front of a large audience, it is almost guaranteed that you'll have to speak in front of others – learn how to do it well. In this Heroic Public Speaking course, Michael and Amy will teach you a system for engaging, persuading, and inspiring your audience, no matter the size.
In this class, Michael and Amy will help you craft a presentation that feels like a performance instead of speech. You'll learn techniques for structuring a compelling presentation with tips on incorporating cliff-hangers, using humor to engage listeners, and constructing stories that tell a coherent story. You'll also learn how the pros handle pre-show nerves and respond to the audience in real-time.
If you want to impress and inspire your audience, no matter the size, join Michael and Amy for their complete guide to turning your public speaking gig into a performance.
Class Materials
Developing Your Big Idea - A Self Guided Worksheet
Guide to Making World Saving Speeches - 25 more tips
Ratings and Reviews
What a great class! An incredible amount of content shared in a fun, engaging way. Michael Port is a gift. I attended his Book Yourself Solid Immersion via telecourse and was impressed. However, seeing him on video adds layers of instruction that will benefit me not only in public speaking, but in other aspects of my business and life as well. Amy Mead really lazers in on specific improvements that get big results. Thanks to all for an outstanding class.
Wow.. When I first stumbled across Michaels videos I thought "this guy is almost TOO good." The free information was so helpful that I rationalized with myself that I didn't have to sign up for the course, at least not right away. Eventually after my procrastination period I bought the class and was pleasantly reassured of my purchase. The content inside was just as valuable and fun! Not only that, watching the transformations of the students as they practiced their speeches was simply amazing. Michael and Amy work great with each other and have put together a top notch experience with Heroic Public Speaking.
This course is GREAT! From the basics of using your body and voice, giving you a foundation for your speaking, to getting your big idea, creating a framework for your speech, structuring the speech, to delivery, you'll get an amazing amount of learning that will help you become a great public speaker. My kudos to Michael Port and Amy Mead for teaching an excellent course, and my thanks to Creative Live for presenting it!
Student Work