Working with Hair and Makeup
Simona Janek, Sue Bryce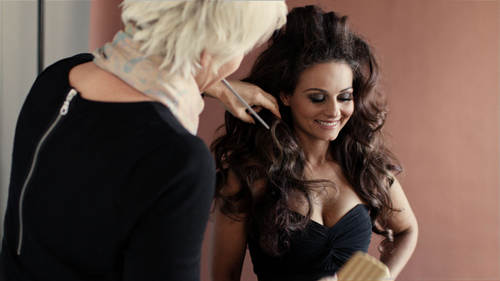 Working with Hair and Makeup
Simona Janek, Sue Bryce
Class Description
Sue Bryce's hair and makeup artist Simona Janek came back to CreativeLive to teach hair and makeup for photography! In her course, she talks about how to start offering hair and makeup in your photography studio, how best to work with hair and makeup artists, and more. In two full days of practical instruction, she teaches technique and style. She teaches communication and how to get the look you want. And as a bonus, she also teaches women the fundamentals of how to apply their own makeup!
Class Materials
Hair and Makeup Keynote Morning Slides Part 1
Hair and Makeup Keynote Morning Slides Part 2
Hair and Makeup Keynote Afternoon Slides
Ratings and Reviews
This is a great course, Simona is very good explaining the techniques. The only thing I really wish was the video could zoom in when she is talking about different makeup brushes. It's a bit too broad for me that has little knowledge of the appropriate makeup tools and brands, a list of good makeup brands for concealers and even a good starter/ essential eye shadows kit would have been very nice. The class is great, just need more material on how to put together your own kit to support it. Thanks CL and Simona, as always very nice, I'm glad I bought the course!
I love this course and came to it because I saw Sue's Glamour Photography course. I learned so much. The BIGGEST missing piece from this course is a handout that lists Simona's kit contents! There was a hair product that I wanted so bad, but had to stop the video ten times to try to see what it was! So a list of Simona's must haves would have really rounded out this course nicely. I was so happy to see a photo of her key brushes in the slides, so I can fill in my kit with what is essential. I loved the self esteem discussion at the end, because I find Sue Bryce just so compelling and inspiring. Beautiful. Just a few picky things to make the next one even better...I would have liked the camera on the face of the subject more during Simona's demos because it seemed to show Simona talking (which is nice) but then I couldn't see the make up process. The demo with Ms. Lobdell, was great, except the side of her face that Simona was doing her makeup on was the furthest from the camera. BTW, her make up was so pretty.. Thank you so much for this wonderful series! Hope you keep having them!
Student Work