Getting Started with AI Prompt Engineering
Mark Hinkle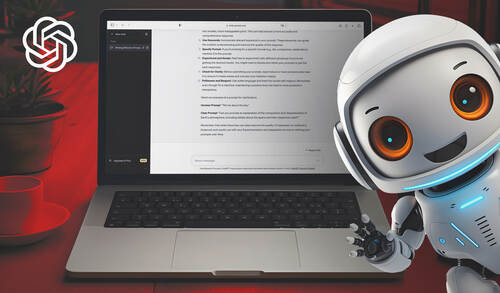 Getting Started with AI Prompt Engineering
Mark Hinkle
Class Description
AFTER THIS CLASS YOU'LL BE ABLE TO:
Craft effective prompts for ChatGPT to generate desired outputs using the leading artificial intelligence chatbot.

Understand and apply the concepts of Zero-Shot, Few-Shot, and Many-Shot learning.

Utilize advanced techniques and tools to enhance ChatGPT prompt results.

Adapt to future trends in AI with a strong foundation in prompt engineering.

ABOUT MARK'S CLASS:
Getting Started with Prompt Engineering for ChatGPT is an in-depth class curated by AI expert Mark R. Hinkle, designed to empower individuals and businesses to harness the capabilities of ChatGPT for enhanced productivity and innovation. The course delves into the intricacies of crafting effective prompts, ensuring that users can generate the desired outputs from AI. Participants will gain insights into the primary capabilities of ChatGPT, from text generation to contextual understanding, while also becoming aware of its limitations.

The comprehensive approach to providing effective inputs introduces learners to advanced techniques, tools, and extensions that can refine the quality of ChatGPT prompts. Concepts such as Zero-Shot, Few-Shot, and Many-Shot learning are demystified, providing a robust foundation for those eager to master the art of AI prompting. The course also provides an understanding of tokens, the units of text measurement in ChatGPT, and offers practical examples, including crafting business plans using AI.
Beyond the technical aspects, the course also addresses the legal and ethical considerations in AI, ensuring that participants are well-equipped to navigate the evolving landscape of artificial intelligence responsibly. With a glimpse into the future of prompt engineering and the increasing integration of AI in various applications, this course is a must for anyone looking to stay at the forefront of AI-driven business solutions
WHO THIS CLASS IS FOR:
Individuals new to the concept of AI and prompt engineering.

Marketing professionals looking to leverage AI for improved productivity.

Business leaders aiming to integrate AI into their operations.

Developers and tech enthusiasts curious about the capabilities of ChatGPT.

Educators and students in the fields of AI and technology.
SOFTWARE USED:  
OpenAI's ChatGPT and ChatGPT Plus, WebPilot plugin, Prompt Perfect, AIPRM for ChatGPT, AI Prompt Genius
ABOUT YOUR INSTRUCTOR:
Mark R. Hinkle is a seasoned professional with over 25 years of executive leadership in the tech industry. Passionate about emerging technologies, Mark has held various roles, from Director of Tech Support to CEO and the founder of AI-assisted marketing ventures. He's authored the book Marketing Machines on AI and regularly shares insights through his newsletter, The Artificially Intelligent Enterprise - theaienterprise.io
Ratings and Reviews
Student Work