Fulfill Your Creative Purpose
Ann Rea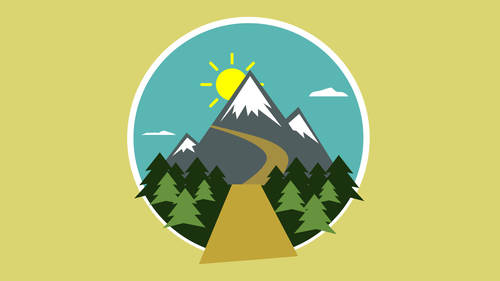 Fulfill Your Creative Purpose
Ann Rea
Class Description
Find new avenues for creative expression and challenge old assumptions about your potential to make money as an artist – join Ann Rea on a journey to uncover your creative purpose.
Fulfill Your Creative Purpose will show you how to develop a profitable artistic enterprise and write your roadmap to financial success by doing what you love. You will systematically examine your values, beliefs, and talents and come to a clear and honest acceptance of where your artistic path leads.
Ann Rea will coach and inspire you through an interactive experience – yes, you'll be doing homework – that will help you work through the barriers to living your true purpose. By the end of the course, you'll master new skills and enjoy unparalleled clarity about your purpose in the world. 
You'll know how to:
Identify resources that will help you advance your ideas
Collaborate with mentors and masterminds
Create an action plan devoted to you and your financial success
Move past unproductive projects and focus on priorities
You'll hear from artists who've applied these changes and find out about the steps they took that transformed their lives. Ann will also cover the practical matters of caring for your studio, balancing your books, and defining your value proposition.
The stale old message that says pursuit of your creative passion will leave you flat broke and burned-out is outmoded and untrue. Tap into your creative self and find a wellspring of ideas, energy, and economic opportunity.
By the end of this series you'll have a clearly defined mission and know how to make money by using your creativity.
Class Materials
Alex Blumberg Interviews Ann Rea
Ratings and Reviews
I think this course is extremely helpful if you follow her steps and do the work. This course can go through some very intense emotional moments, but it is all towards the greater goal of refocusing you and helping you find your meaning and purpose and most importantly, taking action on that to help others. I had many breakthroughs, but one of the areas that most helped me was to be patient with the process and give yourself the emotional payoff along the journey towards your long term goals. There is a lot of psychology in this course and it is necessary to tie your emotions into the actionable steps to get you past your struggles and focused on what is really truly important to you. I highly recommend this course if you want to get unstuck, want a road map to making a living as an artist from where you are today, and want to fulfill the best life that you can achieve.
I'm so grateful to be a part of this transformational course. I've gotten so much out of it already, and my vision for my creative enterprise has never been more clear. My thinking and vision have become much bigger, as well. I can see so clearly how to use my creative talents to create a profitable business that I can work in with passion and integrity.
"Like all worthwhile pursuits, you will get out of this what you put into it" Ann Rea. I am having a positive life changing experience thanks to this class. Now, I am able to identify much more clearly that my hobby was only fulfilling me and was not providing a service to anyone, therefore it was not allowing me to obtain the financial success that I am after. I expect to continue to mature during this class. I want to thank you, Creativelive and Ann Rea for creating content that will allow us to grow and possibly succeed in life.
Student Work