Fujifilm X-T20 Fast Start
John Greengo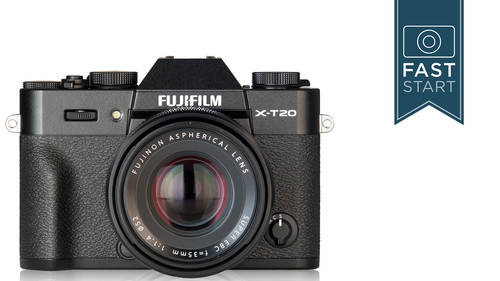 Fujifilm X-T20 Fast Start
John Greengo
Class Description
We know what it's like to dive right into taking pictures with your new camera. But trying to understand the manual can be a frustrating experience. Get the most out of your new mirrorless Fuji X-T20 with this complete step-by-step walk-through of the camera's features.
Join expert photographer John Greengo for a fast-track introduction, and unlock your camera's full potential. In this Fast Start class, you'll learn:
How to use the exposure control system
How to understand and use the 325-point autofocus system for great photos
How to shoot great 4K video with full sensor coverage
John is a CreativeLive veteran instructor and an experienced photographer. He has extensive experience teaching the technical minutiae that makes any camera an effective tool: aperture, ISO, the Rule of Thirds, and the kinds of lenses you'll need to suit your camera body. This Fast Start includes a complete breakdown of your camera's exposure, focus, metering, video and more. John will also explain how to customize the Fuji X-T20 settings to work for your style of photography.
Class Materials
Fuji X-T20 Recommended Settings
Ratings and Reviews
Excellent class, well structured and easy to follow. Although following this class to get to grips with my Fujifilm X-T30, the functions and menus are near identical, so this class is perfect. As a relative newcomer to photography, the explanations are incredibly helpful and helped me to gain confidence in operating my camera. I am also following John Greengo's Fundamentals class and couldn't recommend him highly enough.
This was just what I needed to become more familiar with my xT30...cousin to xT20. Fast start is right. My mind is spinning with information, but that's OK. Very useful information here and valuable handout. Instructor is so knowledgeable and explains things well. I enjoyed his photography 101 course as well. Would also love to have a fast start guide for the Ricoh III. PRETTY PLEASE.
Excellent classes. Well structured. Easy to follow. Great explanations and practical tips. I've learned so much about my Fuji X-T20 since watching!
Student Work