FL Studio Synthesis Master Class
SeamlessR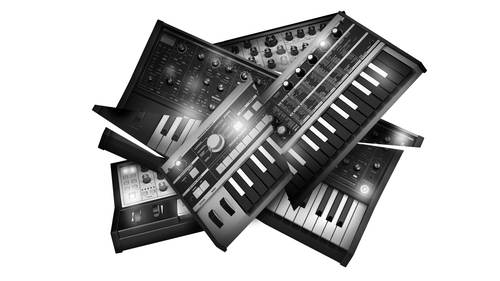 FL Studio Synthesis Master Class
SeamlessR
Class Description
FL Studio is the world's most popular DAW – learn how to get the most out of it. In FL Studio Synthesis Master Class, power user and educator, SeamlessR will help you take your electronic music to the next level.
SeamlessR will introduce the high-level synthesis concepts, principles, and applications and show you how to tackle common electronic sound design challenges. You'll learn about the four major types of synthesis: subtractive, fm, additive and wave table.
SeamlessR will guide you through the familiar sounds in electronic music and show how to recreate them in FL Studio. You'll also learn how to use the stock instruments that come with FL Studio (Harmor, Sytrus, Harmless, Sawer, etc) and explore popular third-party plug-ins.
If you're looking to master synthesis using FL Studio, SeamlessR will help you make the leap.
Class Materials
SeamlessR - Sound Design Reverse Engineering FL Studio Session.flp
SeamlessR - FL Studio Synthesis Syllabus.pdf
Ratings and Reviews
Lots of helpful information here but it would be even better if the instructor spoke more clearly. He speeds up and mumbles dramatically toward the end of each sentence making it pretty difficult to hear what he's saying. If you do more classes, please work with a video or speech producer to improve the delivery. Thanks!
Student Work
Related Classes
Electronic Music Production