Nikon D810 Fast Start
John Greengo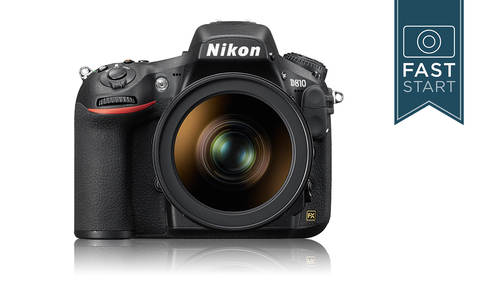 Nikon D810 Fast Start
John Greengo
Class Description
Learn how to take advantage of your camera's capabilities and get great shots. Join John Greengo for a complete introduction to your Nikon® D810.
In this Fast Start, you'll learn why the Nikon D810 is the go-to camera for still and multimedia photographers. This powerful camera features a 36-megapixel resolution, ensuring you come away with a high-resolution image every time you shoot.
John will teach you how to take advantage of the Nikon D810's 51 points of focus within each frame. You'll also learn to harness the power of the Nikon 810's powerful frame rates.
The Nikon D810 Fast Start with John Greengo tutorial will equip you to take advantage of each and every one of your camera's buttons, menus, and features.
Ratings and Reviews
All of the instructors here at Creative live are fun and informative to watch and learn from. But when it comes to serious education and really getting into the detail of what you're trying to learn, I would say that John Greengo is that Top Instructor that everyone should be looking for. I have Quite a few classes that I've purchased from Creative live and I follow all the instructors pages and blogs and just continuously soak up knowledge from them... But whether you need broad instruction about a general subject like "photography" or something specific like This Course Fast Start Nikon D810, John is your Go-To guy. I also have his Fundamentals courses, his Nikon D5000 series class and his Beginners essentials class. (though I am not a beginner it's fantastic for brushing up on skills you may have forgotten) I not only recommend THIS class, but any class that John teaches. Especially his Fast Start Classes whether you're just getting a new camera model or you've had yours for a while and you want to learn more about it's capabilities.
Thanks John, an excellent and logical familiarisation with a camera I now love and use comfortably. Notes are brilliant and offer easy catch up with bits I forget. Great knowledge and teacher.
Wow, what a class, bit apprehensive at taking an online course but I was enthralled at the way John kept my interest and the size of the video are bite size enough to digest the information and assimilate. I bought a Nikon D810, whilst I don't profess to be a professional, I'd like to think that I'm a decent photographer and the move up from D300 was a massive decision and I always wanted to try and get on a course for that camera, but unfortunately, due to and cost in some cases it was not possible. I was determined to find something for the D810 and I came across creative live and I thought why not. I love the structure and I know more about the camera now than I did when I bought it 2 weeks ago. I watched all videos without the camera, just so I did not get distracted from what John was saying, now I will watch them again with the camera. Thank you so much for an interesting and engaging course, which was the better than being in a classroom.
Student Work