Fujifilm X-T1 Fast Start
John Greengo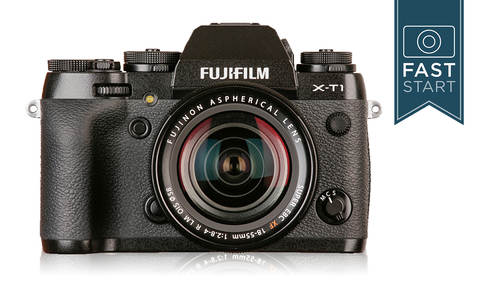 Fujifilm X-T1 Fast Start
John Greengo
Class Description
Learn all of the features and functions of your Fujifilm® X-T1 camera.
Knowing your camera's capabilities is essential to getting great shots. In this Fast Start course, John Greengo covers everything you need to know about the features, buttons, and menus on your Fujifilm X-T1. You'll learn how to use the weather resistant, interchangeable lens and how to put the high-magnification viewfinder to good use.
This Fast Start tutorial course will show you know how to use The cool retro design and visible controls of the Fujifilm X-T1.
Ratings and Reviews
I've purchased a number of John's courses and recognise how well he delivers complicated facts. Having just purchased a new X-T1 buying his fast start class was an obvious step, especially having looked at the manual. It was really well presented and made the switch from Canon so much easier. The inclusion of the notes was an excellent, additional support.I set up the camera as recommended and took it on a photo-shoot with my camera club a few days later. The content of the course and the settings suggested made the day. Now that I understood the camera it was easy to use and delivered great results first time. The course was the best 'accessory' I could have bought. Creative Live and John are a fabulous resource and so reasonably priced.
Great course, I received the X T1 and the first thing I did was see to if there was a course on CL I could use to get more aquanted with this awesome little machine. I have seen other course from John and he really knows his stuff, this one was no different. As a late comer to this camera, it would be nice if CL could update the course by adding a video going over the big 4.0 firmware updates, as that's the current one now. Thanks CL and John for helping me feel more at home with this camera!
Great class! The learning modules are well structured and allow enough time for the viewer to absorb what is being shared. After completing the course I feel much more confident in understanding the X-T1, not a comfortable as with Canon (yet) ... there is definitely a learning curve moving from DSLR to mirrorless. So wish I would have taken this course a few months ago! Thank you!
Student Work