FAST CLASS: Heroic Public Speaking
Michael Port, Amy Port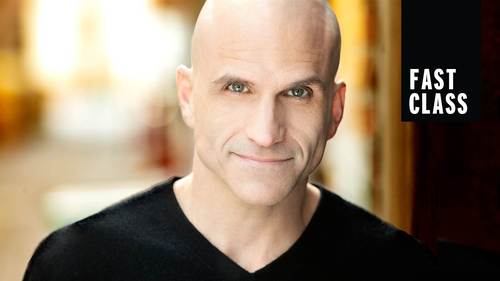 FAST CLASS: Heroic Public Speaking
Michael Port, Amy Port
Class Description
FAST CLASS:
Try a Fast Class – now available to all CreativeLive subscribers! Fast Classes are shortened "highlight" versions of our most popular classes that let you consume 10+ hours in about 60 minutes. We've edited straight to the most popular moments, actionable techniques, and profound insights into bite-sized chunks– so you can easily find and focus on what matters most to you. (And of course, you can always go back to the full class for a deep dive into your favorite parts.)
Full-length class: Heroic Public Speaking with Michael Port, Amy Port
SUBSCRIBE TO CREATIVELIVE and cue up this class and other FAST CLASS classes anytime.
A memorable speaking engagement can transform a career – learn how to tell stories that stir up emotion and move listeners to the edge of their seats. Join Michael Port and Amy Port for the most engaging public speaking course you'll ever encounter, Heroic Public Speaking.
Public speaking is notoriously difficult, but working professionals can rarely avoid it. Whether it's selling your work to a potential client, presenting a deck to collaborators, or giving a talk in front of a large audience, it is almost guaranteed that you'll have to speak in front of others – learn how to do it well. In this Heroic Public Speaking course, Michael and Amy will teach you a system for engaging, persuading, and inspiring your audience, no matter the size.
In this class, Michael and Amy will help you craft a presentation that feels like a performance instead of a speech. You'll learn techniques for structuring a compelling presentation with tips on incorporating cliffhangers, using humor to engage listeners, and constructing stories that tell a coherent story. You'll also learn how the pros handle pre-show nerves and respond to the audience in real-time.
If you want to impress and inspire your audience, no matter the size, join Michael and Amy for their complete guide to turning your public speaking gig into a performance.
Class Materials
Developing Your Big Idea - A Self Guided Worksheet
Guide to Making World Saving Speeches - 25 more tips
Ratings and Reviews
Student Work