User Story Introduction
Jose Caballer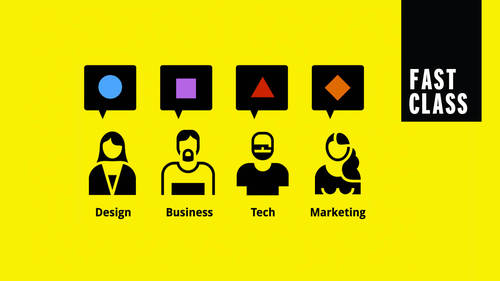 User Story Introduction
Jose Caballer
Lesson Info
9. User Story Introduction
Lesson Info
User Story Introduction
User stories. So, let's start putting those into motion. This is something also that a lot of people that I know that are watching this, or they're gonna be watching this, really want. And, you know, there's a lot of ways to do a user story, you know, customer journeys, there's empathy maps, there's all these, you know, there's all these layers. Look, those are all great, there's nothing, I'm doing these specifically with the mindset of what am I gonna sketch at the end, they're right here. So I'm doing it with the end in mind, so imagine, and I'm gonna start showing you a little bit of that magic. Imagine, could I have a little bit of tape, imagine this first, so that's my user story template right there. Oh, actually, I'm doing this backwards. I'm gonna switch these right here. The exercise after user stories is we're gonna put the user story into an actual screen. And the screen can represent one state and we can do multiple screens to represent a story. I don't think we're gonna ge...
t through a lot of these, but if we get through a lot of user stories, to me, they're the equivalent of the sketch, almost. Like I can easily sketch something out after having a user story. So it's for the exercise. Here I'm looking, I'm thinking about the end, which is what the screen is going to look like, what are the steps, how does a user find out, it's not going to make it into the screen, but there might be aspects of it, like share, like if somebody shares this user found out about it from somebody who shared it, very specifically we're going to be using the customer profiles that we have. We have one, two, and there's a third hidden here somewhere. So you want to surface them, and you want to use them as your guide. So in the room when you're facilitating this, a lot of your work is going to be like doing this, handling the paper. It's better to do it on these or Post-It notes, than to do it on the white board. If you do it on the white board, you erase it, and then you have to take a photo of it, and then you have to reference it. So if you can actually lay these out when you're doing facilitation, that goes from customer profiles and priorities to sketching, that's rare. And the one thing we haven't done is a site map for the existing product. And I have printouts of the existing product and we might need to do that. But let's go into customer stories first, so we have the millennial mom, she's very mobile centric, so we can probably use her as one of the early ones we're doing, so I'm gonna put this up here. So frequent feed adapting to age access, smart feed mode, self learning, playlist, etc. She also has, she grew up with tech, she's a digital native, she has a lot of devices, consumes a lot, keeps the pipeline full. There's an influence from her peers. Where she likely to find out about. From Facebook. On Facebook. From friends. Boom, okay. And the name is Fin Avery, by the way this slot is for, that's a little bit of an apathetic look, give her a smile, all right, she finds out about smart feed from Facebook. Now-- Not an ad, but a-- A friend posted, yes. A post. Let's give it context. From a friend. What was it exactly, like was it a share, was it that the friend did something on smart feed, was it an article, was it a piece of content. The friend shared a playlist of things that were great to have at the play group next Thursday. Friend shared a playlist. So that already goes into the playlist kind of concept, both on the mobile, but in general, I love that concept. And maybe gave a testimonial alongside like loving this new easy way to find content. Again we can build that in even as a feature, we can say, share playlist, tell us what you think, post on Facebook. So we're prompting the request for the testimonial, and the share. Yeah what do you like about-- And we can even incentivize it. And I like that maybe even reference that the other mom says, hey, I saw this on a mommy blogger, and I've been testing it out and it works just great. Boom, so you're even referencing to the source. Now we're getting super like, you know, meta here, but I like it. So reference source. Well maybe actually she posted it, so that's an interesting thing, we would have to coordinate with the mommy bloggers, so she posted it on Facebook, so that feature to post is usually just from a blog. Now if we're controlling the feature and it's on an app, we could then ask for the reference, etc. So there's also the ability to put multiple, we can put multiple ways of finding out. So her friend has set up that whole play group as her network on smart feed, Ah, interesting. And so everybody's coming over and so she's just pushed it out to her network, and said, here's the playlist of games we're gonna have, come on over. So she's got a network. So Fin is one of her friends coming over and she's going to now download that app. So let's put a pin right there. That gave me another idea. It could be that you actually have the controls all the way to the app or to the site, where it's an embed, you can embed the playlist into the blog, so now you have control over the sharing options, 'cause it's an embedded module. Boom, there you have it already like a viral mechanism on how to spread playlist, that could be the whole damn product, by the way, you could be just sharing playlists of, you know the things and ratings, etc.
Ratings and Reviews
Great example of how to work with the client in order to avoid infinite corrections during the design process.
Student Work