FAST CLASS: Beauty + Fashion
Matthew Jordan Smith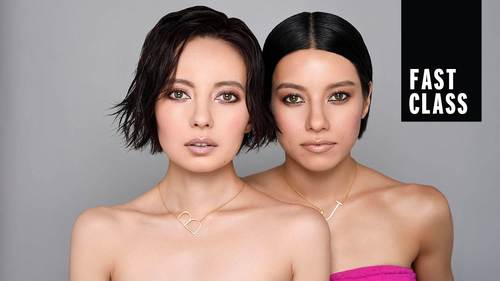 FAST CLASS: Beauty + Fashion
Matthew Jordan Smith
Class Description
FAST CLASS:
Try a Fast Class – now available to all CreativeLive subscribers! Fast Classes are shortened "highlight" versions of our most popular classes that let you consume 10+ hours in about 60 minutes. We've edited straight to the most popular moments, actionable techniques, and profound insights into bite-sized chunks– so you can easily find and focus on what matters most to you. (And of course, you can always go back to the full class for a deep dive into your favorite parts.)
Full-length class: Beauty + Fashion with Matthew Jordan Smith
SUBSCRIBE TO CREATIVELIVE and cue up this class and other FAST CLASS classes anytime.
ABOUT MATTHEW'S CLASS:
Join Matthew Jordan Smith as he delves into fashion and beauty photography. Matthew starts off with an in-depth discussion on the differences in fashion and beauty as he teaches us how to prepare for a series of live photoshoots with a focus on capturing beautiful photography and telling a story with your images.
ABOUT MATTHEW:
Matthew Jordan Smith is a world-renowned professional photographer specializing in celebrity, beauty, and portraiture. His iconic approach is simple: Take the time to personally connect with every subject, make them feel brilliant and beautiful, and the photos infinitely sparkle. It's why his loyal clients of 20+ years keep asking for the Matthew Jordan Smith Experience. It's magic captured in every assignment. Matthew's A-list celebrity clientele light up the red carpet and his camera: Oprah, Vanessa Williams, Jennifer Connelly, Halle Berry, Britney Spears, Mandy Moore, Jamie Foxx, and other stars shine brighter with MJS. Make-up leaders Pantene, L'Oreal, Revlon, and Olay regularly call on Matthew to showcase their latest products and models. In addition to his exceptional eye behind the lens, Matthew's outgoing persona and expert insight make him a highly sought after interview for national magazines and television. In Style, Zoom, The Tyra Banks Show, America's Next Top Model, and E! Entertainment TV has all talked with MJS.
Ratings and Reviews
Student Work