Telling a Story with One Photo and in a Series
Kirsten Lewis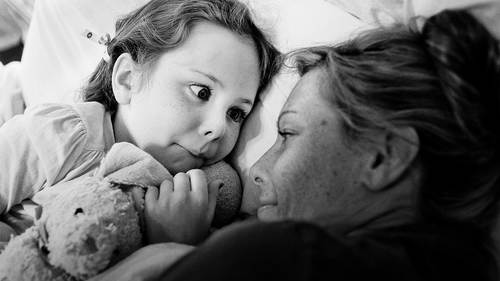 Telling a Story with One Photo and in a Series
Kirsten Lewis
Lesson Info
3. Telling a Story with One Photo and in a Series
Lesson Info
Telling a Story with One Photo and in a Series
This was the picture I had the most reaction from from susan shoot so many moms wrote me and said that's exactly how I feel the end of the day I don't have to say a whole lot the story's already there it's it's already there this is a picture that I made at my nephews um baseball game um I saw it right away I saw him in his walker going to look at the kids playing baseball and I knew this was gonna be a story. I don't have to say anything about this picture um there's a sense of remembering what it was like to be a baseball player, a sense of sadness that he's in a walker but I love that he left his walker to the side to go. Look, um I love everything about this picture I haven't printed yet, but I actually really want to print it and put in our house it's just he's one of those pictures I was really proud that I made I just really loved it a lot, especially as I didn't really have any grandpas growing up my one grandpa was in the picture and the other one lives so far away that I neve...
r had a relationship with grandpa but I imagine if I if I had a grandmother was in my life all the time that he would probably be like this it's another one is just sweet storytelling images we don't need to say much. We can probably assume that she's getting ready for a birthday party tiny little subtle storytelling photos a little shy boy about me not he didn't want me to photograph him in the party, but we know that he's in the pony, we know that dad's waiting for him to finish the party. This is a family that I just photographed, that I'm completely in love with a gentleman who lost his leg in the war and just had a baby and he's in love with his daughter. Sometimes pool water is better outside of the pool than it is in the pool and then story in a siri's. So I was invited to photograph, uh, military funeral in the early into the cemetery I was is probably the most nervous I've ever been for a shoot, because I knew this was a once in a lifetime situation, even more so than a wedding, even if I like, really screw up a wedding like the fortress and stuff we can put the clothes back on and do the portrait later, but this is a situation where I wasn't gonna get this chance again, and I never photographed a military funeral before, and I hadn't I shot everything, but as I started shooting, I realized story. That was coming together was not the story that I had gone into that I thought it was going to be um and what the story ended up being there's a lot of family that was there this gentleman was amazing lived a very long life committed his life to the military but what I found was that the story was about the kids and how they were experiencing this funeral and how is more of a celebration of his life than any sort of sorrow or sadness I love this picture if you really look at it is pretty awesome this was one of those oh my god this is happening moments where you have the three adults having conversation and the two in the middle are almost mimicking the exact same ocean and it's the three on the couch so it's kids doing adult behavior prayer and maybe I'm drawn to children because I prefer photographing kids or maybe it's just my more acutely aware insensitive to how children observe the world and that this just seemed to be where the store iwas in that there was a lot of goofing around when you're supposed to be like really serious and somber where parents still have to be parents even though this is happening I still took pictures of the events that were happening but I tried to do it and really storytelling way and so as much as I did this very serious picture I turned around and then there was a little girl just hanging out this next photo I loved, like this little tiny, subtle mom thing she's like, can you just stop doing what you're doing? She is just doing that little like the little mom, just kids being a part of the entire experience in the parents. Um really encouraging that? And look, I didn't expect that this little boy really had a hard time when they were going to put the grandpa down. Um, it was interesting to experience that in to witness that he was just he was, I think, learning about life in that moment, really learning about it. I had no idea that this is what the story was going to be. Um, I so I asked the gentleman who hired me to just talk about this experience so he's in time out for like, two minutes it took a little video way higher kirsten last year when my wife's grandfather passed away in the spring, he waas career military and was going to be given full honors at arlington cemetery or is buried next to his wife. It was an emotional time, obviously, services many, many weeks afterwards because arlington this is very busy way knew we had to have a documented but way knew we couldn't do it ourselves due to the emotional nature of the event obviously um so when we started you know, talking about it you know, first name that came to mind was kirsten there's there's really nobody else that we even considered uh so we've we've known her for a little while so I reached out to way made it happen she was great and you rearrange your schedule a little bit to be able to come into dc and just capture everything that was going on way range they're from young kids to the elderly so it you know, she had her work cut out for definitely was trying to come up with the whole story of the day which is I think really a celebration of us amazing life with final images that the slideshow she put together for us and the rest of the family was just amazing story really kind of became about the younger kids remember grandpa and just about everybody else remember him also coming together and not so much your mourning is lost but celebrating his life and I know everybody in the family cherishes the images as much as we do would have been the same without you what you do matters like the pictures you make matter to the clients a lot um I was worried that he might not like the direction of the story went but they loved it and I didn't expect it but I was really appreciative so I have a guest who's goingto talk with us in a minute if you skype um, so this is gonna be kind of intro, so I took a foundation workshop. You just mentioned it before it's, a documentary workshop for wedding photographers. It happens in texas every year I was a student twice, then I meant toward and then I was staff photographer and I'm really excited because this next year I've been asked to be a team leader. It's very intense. You had a photojournalism assignment. Um, has I can do with weddings report fritz were having more failing photographers. Now start to take this workshop and you just shoot your heart out and then you get critiqued all night long and with the critique you hope that you go and shoot better the next day. Um, so my second time is a student was in austin, texas, and the assignment I was given was the homeless shelter. Tolley said you're the homeless shelter and so my my team leader david murray was going talk with this imminent he use it news reporter photojournalist for a really long time no, he does weddings, but his heart is really in photojournalism and so he pushed me really hard with this assignment um he said, I want you to try and find a family who's homeless in photograph that said okay, so I got there and found out it was an all male homeless shelter and women are not allowed in there after seven o'clock at night, so that kind of botched that story idea and so I spent four hours they're not taking it single picture and just trying to talk to people because it's really difficult to kind of find someone to trust you to follow them around as a homeless person, not knowing if they do drugs if they're wanted for something if they're really embarrassed about where their life is that you have to really approach this type of assignment with the utmost sensitivity um and respect and it took me in at the same time thinking about my safety so my mentors one to pull me out they didn't want me to do the assignment and I was like, I am doing it just like give me a few hours to figure it out and so shot the outside they started to kind of give we call seen centre of where um my simon wass um and that it's very transient people moving in and out and then I met jaime and I knew the second I met him that he was my story was a recovering crystal meth addict who told me that he would eventually do crystal meth again he was just on a break for a very long time but he was kind and he was humble and he was very good to me and I knew that he was a safe person with an interesting story to tell but this answers that bear was at his name in the audience it's my stuff that same pair um I definitely talked to him and connected with him way more than I shot I had to and then there was a part of me that just wanted to like I wanted to get to know this person I wanted to know about his life and like how do you get to this place um where you have teeth falling out all the time because you have a lack of nutrition um where you go at five in the morning to a church that has free breakfast and you wait outside in the cold for hours that you can be sure that you have a meal um or maybe the last drop of coffee I worked harder probably than I've ever worked on anything up until that point on this story and telling it in a way that was accurate and kind with humility that really showed who he was when his life is like he was one of the nicest people I've ever met in my whole life the amazing thing is we're still in touch he hasn't e mail interest so we keep in touch but really I felt connected to him it was funny because uh the week that were there was one the coldest weeks in austin ever, and it snowed for the first time in, like ten years, and I was on the street with him for three days straight with no coat. And so the homeless man found me a coat at the salvation army along with hat mittens, because I didn't have any, um it was so hold that everyone was looking for a place to stay, and there just wasn't enough room in the city. It was pretty crazy, um, but when they ate, I ate, so I ate of the shelters with him. Um, and I believe I am the photographer I am now because of that assignment, I don't think I'd be where I am now at all. I learned so much about myself and what really storytelling should be about in the connection that you make with your with your clients or your subjects. It doesn't matter if he's homeless man or family you're photographing, you have to be genuine about wanting to know them.
Class Materials
Family Portraits Quick Tips
Ratings and Reviews
I cannot recommend Kirsten's course highly enough. I've tuned in to a couple of CreativeLive courses on photographing families and children, and they were both very "studio"-centric. A lot of posing, a lot of gear, etc. I don't have a studio and a lot of gear, I don't desire to, I'm uninspired by the outcomes, and I tuned out pretty quickly. I love capturing people, especially kids and families, in their moments. I love a great candid. I love "documentary photography" (as I learned to call it from this course). And loving and creating photos that tell a story or capture a genuine moment is exactly what this course taught us to do, and did a fantastic job of doing. A few things I loved about Kirsten from the get go: she is not pretentious, but intelligent and genuine; she as a person and her photography are inspiring; she knows how to teach - technical without being 'technical', knows how to explain her process, draws on her mistakes so we can all learn from them (and our own - and this is a HUGE element of teaching most people lack!), all the while packing in an enormous amount of information that could improve anyone's photography. is very accessible in her explanations and her language; she is honest: a good teacher will be critical because again, if she's not (and if we're not open to it) how will we ever learn? Although I felt sometimes her language was a bit harsh or her assessments "right or wrong" where more nuanced language could be merited - my one critique. really seemed to be teaching first and foremost to have people learn and be excellent photographers, and to enjoy the gifts photography can offer (personally and productively), which made it so much more appealing to be "in the room". Best of all, I had an awakening that I am allowed to be myself in my photography. As much as I love candids, I get caught up in the expectation to take posed pics, for those I'm taking the photos for more than for myself. No more. It makes me impatient and disappointed with the outcomes. I'm going to cultivate what I love. I also finished each day inspired to take and process photos - visiting my nieces, bringing my camera everywhere. During the class I kept going into lightroom to look at my pics while she was teaching, to compare my past photos to what she was teaching. It was such a wonderful learning experience. Thank you Kirsten for being true to yourself, going out on a limb in your approach, and sharing all of this with us!
I started out in photojournalism, but it was a long time ago. Back in the 70s, I would play with the little ones, in their backyards, or at their breakfast tables, to get lots of beautiful, real images. Then, over the years, with the need to earn income, and then later, the need to compete, I got side tracked. I still did photojournalistic images of my kids, and eventually, their kids, but clients were wanting specific things. I called it the line-them-up-and-shoot-them style of family photography. The creative soul within was always longing for the more natural, more real images, and I have always been able to sneak them in to any session. But my business was mostly about everything else. I shot some weddings early on, to pay my dues and my rent. But discovered that I much preferred being a second shooter and capturing the candid moments and the details. As I am now a grandmother, I have been making changes gradually in my business to get back to my roots. Taking this class has been life-changing for me. I was making these tiny little baby steps, as if I was afraid that I would fall out of favor with my current and future clients. The competition is huge here in socal, so how could I dare step away from the white shirts and khakis? I dare. I am about to completely revamp my business model to return to where I started from. I plan to march to the beat of my own drummer. It really does make one happy to follow one's passions and to be true to one's self. I don't even care if I lose any clients. I want to provide for people something that is so essential. Real images that will nail down the memories forever as they interact and love each other. This is so important. At first, I wasn't sure if I would like Kirsten. But by the end of the three days, I loved her as if she were my best friend from forever ago. I love her for her personality, the things she taught us, and her great example. Best class I have ever taken at Creative Live, and that is saying something! Thank you!
The great thing about photography is that it can be all things to all people: a hobby, an art form, a profession. As long as I can remember, cameras and pictures have been important to me - for different reasons in different seasons. I have never been particularly interested in formal photos, and I thought my preference for "catching moments" in a style three or four notches above a snapshot made me seem like some sort of slackard. Enter Kirsten Lewis. In three days, she explained, modeled and taught the sort of shooting that I've loved for as long as I can remember. She mirrors my philosophy that good photographs aren't necessarily pretty, and that if a picture is compelling or evocative, it's a good one. Lewis is not only a gifted photographer but a clear and cogent teacher, which is always a welcome combination, and as strong as her tangible skills are her confidence and dedication to her own style and voice. I've watched and bought several CreativeLive courses, but I have enjoyed none more than this one: ever since watching it, my brain has been spinning and my shutter finger has been itchy. I loved, loved, loved this workshop.
Student Work