Environmental Portrait Photography
Dan Brouillette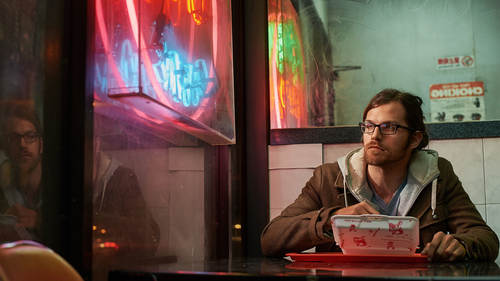 Environmental Portrait Photography
Dan Brouillette
Class Description
AFTER THIS CLASS YOU'LL BE ABLE TO:
Confidently create environmental portraits
Light any portrait, indoors or outdoors
Compose strong environmental portraits
Cull and polish high-end images in post
Develop a portfolio and marketing tactics
ABOUT DAN'S CLASS:
Create dramatic images anywhere by mastering on-location scouting, planning, lighting, and composition. Join professional photographer Dan Brouillette in a start-to-finish course on the art of environmental portraits. From planning and scouting to post-processing and portfolio building, gain the skills to shoot high-end portraits, anywhere. While designed for environmental portrait work, this class is also for any photographer that wants to create better light, on location.
In this light-intensive course, learn how to craft environmental portraits using photographic lighting techniques working with both natural light and studio lighting equipment. Work with multi-light strobe set-ups and natural window light to turn difficult lighting conditions into beautiful light. Then, learn how to mix natural light and studio lights for dramatic effects that complement the scene. By incorporating light in new and inventive ways, Dan will help you push the boundaries of your portraits and improve your workflow.
Finally, work with culling and post-processing. Learn how to polish images using a combination of Capture One, Photoshop, and Alien Skin software. Then, gain insight into building a portfolio and marketing your work to work in editorial and commercial areas for environmental portraiture.
WHO THIS CLASS IS FOR:
Budding portrait photographers
On-location portrait photographers
Photographers eager to learn on-location lighting
Photographers branching into commercial and editorial work
SOFTWARE USED:
Capture One 11, Adobe Photoshop CC 2018, Alien Skin 2018
ABOUT YOUR INSTRUCTOR:
Dan Brouillette's high-end editorial style has lead to work with celebrities from Anne Hathaway to Scarlett Johansson. A commercial, editorial and senior photographer based in Nebraska, he's known for giving everyday people the Hollywood look. His previous work as a lighting technician helped him build his signature style using dramatic lighting techniques typically used for commercial work. With an insightful and easy listening teaching style, he helps photographers learn to craft with light.
Ratings and Reviews
I had the chance to sit in the audience for this class and absolutely loved it. Watching Dan create amazing images from start to finish in front of us was so inspiring. I've learned so much from this class. It actually gave me the confidence to start playing with lights in my studio. It was really useful to see how he sets his lights and how he can easily mix ambient light with artificial. I also love how he focuses on getting the image right in the camera to only do light edits after. I recommend this class to anyone wanting to learn more about lighting, shooting tethered and editing efficiently!
I love this guy! I so appreciate his honesty while he is explaining his thought process, admitting that his "shoulda/coulda/woulda's" - which I experience ALL the time. I am now going to dust off my light meter and start using it on location as I'm convinced that it works now that I've seen Dan's class. I enjoyed the detailed way he sets up each light individually, checking to make sure it adds the amount and quality of light he wants. Definitely recommend this class - especially for those people who have experience using studio lights and want to see how they can be used to get specific results. Dan's clear, simple explanations, his unabashed humility, and his sense of humor made this a truly enjoyable way to spend my time learning his methods.
Dan is an excellent instructor! He's completely transparent with his thought processes, from technical to creative. He doesn't waste time horsing around or getting off topic, but is structured and sticks to his outline. Every minute watched is on topic, and is understandable. He's sincere and likable. The course is great for anyone interested in this genre!
Student Work