E-Commerce Copywriting: The Key to Conversion
Carrie French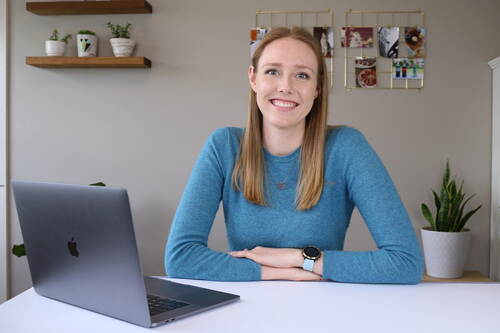 E-Commerce Copywriting: The Key to Conversion
Carrie French
Class Description
AFTER THIS CLASS YOU'LL BE ABLE TO:
Drive volume to a site by writing unique, keyword-rich content.
Incorporate Search Engine Optimization (SEO) into your writing.
Boost your brand credibility with thorough, complete sales copy.
Write sales copy that is geared towards maximizing conversions.
Get inside the mind of your buyer to write targeted, impactful content.
Write compelling website brand content as part of an SEO strategy.
Write killer product descriptions for any e-commerce store.
Match a brand's voice perfectly in your writing.
ABOUT CARRIE'S CLASS:
Whether you're trying to sell and explain a revolutionary service or you want to stand out and convert more sales, unique sales copy is the key.
Descriptions and website content deliver three main benefits to a brand: volume, credibility and conversion. Learn how to write engaging content that will keep customers on a site for longer and create strong links with a product through a memorable shopping experience.
This course is filled with recommendations for the best free and paid tools as well as detailed writing exercises so you can practice what you learn in each chapter. You'll cover everything from working with keywords, correct formatting and writing with a target audience in mind to building credibility with strong, authentic copy that resonates with your readers. Enroll today to start your writing journey!
WHAT YOU WILL LEARN:
Why sales copy is so valuable to a business and why copywriting is in high demand
How to select relevant keywords for your copy and avoid keyword-stuffing
How to overcome distrust by writing credible e-commerce copy
How to write powerful brand story, home, about and contact pages
How to create natural navigation for exploration on web pages
How to write for both skim readers and in-depth researchers
How to avoid common copywriting mistakes and what to do instead
How to maximize a unique selling point in any description
WHO THIS CLASS IS FOR:
Copywriters looking for a practical and theory-based course
Bloggers who want to start writing optimized content
Content Marketers wanting to write powerful brand stories
E-commerce entrepreneurs wanting to construct compelling copy
Business owners wanting to connect authentically with audiences
Anyone wanting to start a professional career in e-commerce copywriting
All levels of experience
SOFTWARE USED:
Adobe Photoshop CC
ABOUT YOUR INSTRUCTOR:
Top-rated Fiverr Pro copywriter and specialist in website content, sales copy, and blog writing who has helped 10k+ businesses tell their stories and make an impact. Carrie has been interviewed by Forbes, Entrepreneur Magazine, and Side Hustle School about her success as a top-rated copywriter.
Ratings and Reviews
Student Work