Designing Graphic T-Shirts
Brandon Rike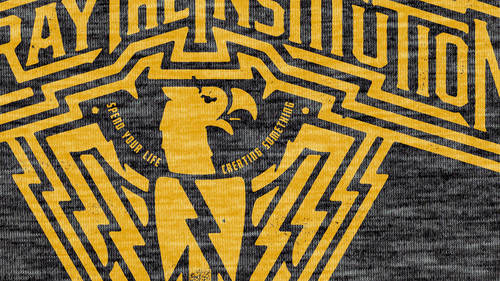 Designing Graphic T-Shirts
Brandon Rike
Class Description
Learn the art of producing custom band t-shirts from a designer who has mastered the art.
Brandon Rike is living the dream. He makes his living designing band tees and his client list includes everyone from Aerosmith to Lady Gaga. In this beginner-friendly class, he'll show you the ropes of professional t-shirt design. 
You'll learn:
Which types of graphics work best on tees
Positioning and color tips
How to prepare files and get them printed
Whether you work for yourself or aspire to work for someone else, Brandon will teach you the best way to put an image on a shirt and share his expert insights on making t-shirts that rock.
Class Materials
Brandon Rike - Graphic Tees Working Files.zip
Ratings and Reviews
Excellent teaching. Best of all, he took a random word from a participant and built a truly awesome band logo for tshirt right before your eyes, going from sketch to final artwork in something like 15 minutes. Of course, his vast experience and skill must surely help him speedily come up with inspiring ideas, but nevertheless, he is truly inspiring. Much, much , MUCH better trainer than most others I have had the misfortune of watching.
Great class! His work is top notch and he shows a lot of integrity in his designs and how he communicates with clients. I do believe he combs thoroughly through shirt design elements and how to apply it in Illustrator and Photoshop. I think you should already have some working knowledge of the software to follow the last portion, otherwise take good notes and rewatch if necessary!
Excellent stuff, I'm no pro but I found the course useful. It's good to see what can be done so you have the idea filed as you work towards the ideal.
Student Work