Poster Design and the Screen Printing Process
Mama's Sauce, Clark Orr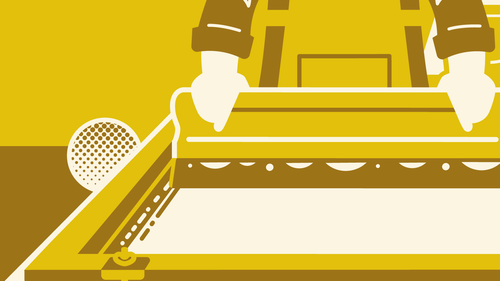 Poster Design and the Screen Printing Process
Mama's Sauce, Clark Orr
Class Description
Join us as we go behind the scenes at Mama's Sauce, an award-winning letterpress and screen printing studio. You'll hear from both sides - 
Designer (Clark Orr) and Printer (Hogan Birney)
 -as they work together to create and screen print a poster.
In this class, you'll learn:
What screen printing is and how to design for it

Choosing the best paper and ink for the job

Best practices for preparing and delivering files to the printer
Hogan Birney has played many roles at Mama's Sauce, from Letterpress printer to Production Consultant, and he'll be your guide through the production process. Clark Orr is a master of screen printing, known for his amazing poster design. He'll share his process as he creates a poster from concept to final print in Adobe Illustrator. 
You'll also receive a version of this poster, a how-to infographic, you can print on your own. Interested in designing and screen printing posters but not sure how to get started? This class is for you.
Class Materials
Screen Printing Poster Image
Ratings and Reviews
Man, I've been waiting for a class/tutorial like this for years. You've both cleared up a lot of confusion that I've had about the this process. Love the final design and colors you went with. More classes please!
Hi, I'm Spanish. I would like to know some company that works with silkscreen paper in Europe.Me You can say some european brand. Thank you.
Student Work