Create Better Black and White Photographs
Chris Orwig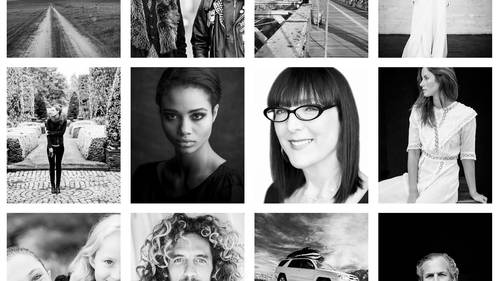 Create Better Black and White Photographs
Chris Orwig
Class Description
Most people know how to use Photoshop features to create black and white images, but many of these conversions aren't very good. Join instructor Chris Orwig for Create Better Black and White Photographs and make black and white images that are expressive and strong.
You'll learn how to use Lightroom and Photoshop together in a seamless way to give photographs rich and deep tonal range. Chris will show you how to change the brightness values of specific tones and help you selectively add brightness and darkness to direct the viewer's eye through the image. By working with a wide range of subjects, you'll explore how to use presets and settings to help you achieve film and analog looks in your digital black and whites.
Software Used: Adobe Photoshop CC 2014.2.2, Adobe Lightroom 5.4

Class Materials
Chris Orwig - Create Better BW Photos - Reference Guide.pdf
Ratings and Reviews
I LOVED this and loved Chris as a teacher! I get frustrated when the teachers jump around and don't explain things thoroughly. But Chris is great! Lots of new helpful ways to do things. Very informative and very helpful. I have purchased countless Creative Live classes and he is a new favorite! Thank you Chris!!
one of my very favorite teachers -- love this class and found it SO helpful. Chris is so great about repeating the important stuff in a way that makes it stick. This class gave me the tools to be able to edit more quickly and efficiently. Totally worth the money.
Student Work