Create 3D Objects From Scratch Using Photoshop
Jesús Ramirez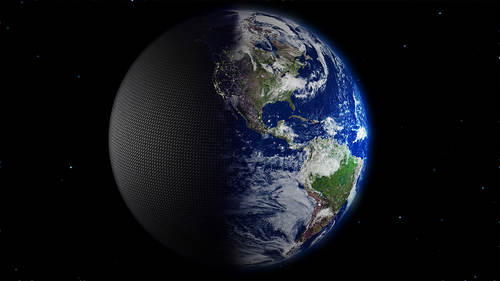 Create 3D Objects From Scratch Using Photoshop
Jesús Ramirez
Class Description
In this class, Adobe Certified Expert Jesús Ramirez, founder of one of the most popular Photoshop YouTube channels in the world, shows you how to make your very own 3D elements – no experience required. You'll learn to use the 3D features in Adobe Photoshop, in addition to using text, images, and paths to create 3D geometry from scratch.
Through a series of 3D projects, Jesus covers: 
Creating 3D text, adding texture and lighting 
 Using 2D images to create 3D Objects 
Working with Image Based Lights to generate reflections 
Applying Textures to 3D objects 
Using the pen tool to create 3D objects 
3D Depth Maps with geometry to create effects such as a waving flag 
This class is filled with techniques, tips, and workflows that allow you to immediately begin using 3D features in Photoshop for your projects and will teach you to create 3D objects from start to finish.
Software Used: Adobe Photoshop CC 2017

Ratings and Reviews
This would be SO much better...if in a long form class to go a bit more in depth on all these concepts he's teaching. Great teacher, FANTASTIC material, but would be so much better over 2-3 days on all this!! Please bring him back for a LONG form class! This is a good start tho....
Valdair Leonardo Sgarbossa
Great lessons! I highly recommend this class, very informative and distributed in really nice way that makes the learning process so easy!
This is a class to purchase because there is so much rich information. So nice to have a master in Photoshop to show tips and tricks on creating 3D objects. Thank you Jesus for sharing.
Student Work