Mentor Coach Champion
Beth Comstock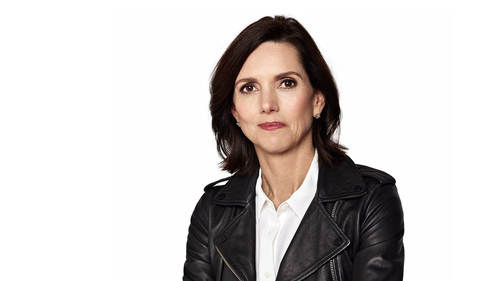 Mentor Coach Champion
Beth Comstock
Lesson Info
5. Mentor Coach Champion
We all need a team in our corner: Beth explains the difference between a champion, mentor and a coach. How can they help hold you accountable when challenges arise? Beth answers questions about stereotypes and storytelling.
Lesson Info
Mentor Coach Champion
Okay, So lastly, in this section, I just again this is just another reminder to some of the things we probably do. But often in these things you it's helpful to have somebody who works with you. Some of you trust to coach you, to champion you, to mentor you. And I think they're very different things. And I wanted to just take a minute before we wrap just to talk about why I think they're different. So I felt like it was necessary to have all these and build these for people in the course of my career and another's to me, a champion, Someone who talks you up, kind of like your agent, someone who is able to say I know your story. I know why why? You're good at what you dio Often a champion has, um, there trying to effect change as well, and they want to use you as a bit of an example. But a champion is someone who knows your story. A mentor is someone who perhaps you see that they have ah, acquired skills, position, Um, some expertise that you could learn from. You have a similar job pat...
h you'd like to pursue. You think you can learn something from them, So you you seek them out and say, Can I learn from you? And a coach I think is very different. A coach is someone that's a much more personal relationship, trying to help you overcome something. Maybe it's a development needs a gap you have. Maybe it's a business strategy question. They're going to coach you through it. They have an ongoing relationship, and I think we often get confused. I know for myself I early in my career I thought, I don't have a mentor. I'm not going to succeed. What do I dio? I was shy. I didn't know how to ask for one. I gravitated to kind of a board of advisor role, where I have a lot of different people who I reach out to in various capacities, really more champions, Mentors. Maybe you'd also say advisors another. Another way to think about it. Um, people that you can seek to hold you accountable for some of these things can give you ideas. The thing about mentors is there not your headhunter. They're not your mother. They're not your therapist. These were people who were going to share with you. What they know, a champion is someone who knows your story. That means you have to be willing to tell them and promote yourself and a coach. And I'm very big on coaching. I've had coaching throughout my whole career. Ah, coach is someone who really is going to devote the time. It could be a colleague. It could be somebody you may have to have spent some money on, but I think it's worth saying you need help. And so to Jules point in question earlier as I wrap up this section, I think coaching Mentoring Championship is a critical part of holding yourself accountable and shifting that mindset to say I'm not there yet. I need help. So to sum this up and we'll have a little bit of discussion. Um, here's what I tried to accomplish to sort of Challenger thinking in mindset shift. Just give yourself permission. Give your team permission. Really simple stuff. It's about courage, that everyday courage, that putting little pockets of little pieces of courage in your pockets when you need it, the crafting the ability to sort of say I'm in control of some of this and Finally, they just just start. Just just get doing it to me. It's a lot of this quote. I I think about this a lot. I mean, who are you waiting to tell you? It's OK. Who were you waiting? Is your boss going to tell you it's okay? Sometimes? Yeah. Is your mother Yoda? Don't know. We all play. Probably played Mother. May I When we were young. It's a really bad game for risk taking because we're waiting for someone to tell us. It's okay. So I'm gonna just take a minute. Any thoughts, reactions, questions that come out of this before we move on to the next section next section best with Andrea, who had a question kind of going back to, um who's your gatekeeper and giving yourself permission. And she said, How do you deal with people's perception of what they think you are? So perhaps stereotypes, She said, for example, of her being from the Caribbean, stereotypes are what what you can do what you're able to dio. How do you get past the perception that other people have a really good I would would like to come back to that one, so I I think a lot of that. My answer to her is about the story you tell and that I'd say from this section, you know, does she have access to some people who can help champion what she's doing and could say, No, you don't understand, Andrea. She really has ah, different perspective. And so you need other people to help tell your story as well, and we'll come back to that. But that would be one thing I think to be have some champions or to find a way to get your story out there and have other people tell it to, um and I think it is a bit of the crafting, you know, this is this is what I'm good at lead with how you want. This is my job description. This is what I dio. There's to be a couple of thoughts on that. Don't tell somebody why you're not the stereotype. And that's the reality than maybe, you know, give examples. I mean, this is the way I'm you know, I I'm giving myself permission to take on this task because it is part of my job. And here's why. Here's what I'm doing. So I think it's it's owning, owning it a bit, owning that risk taking and just kind of, um saying it is what it is a little bit.
Class Materials
Imagine It Forward Toolkit
Ratings and Reviews
Wow, this class was such a privilege to be a part of! There are so many gems in here, but what I loved most, is that she opened my thinking even bigger and offered me tricks and tips to facilitate that for myself and others long into the future. This is a tremendous gift as I'm already pretty outside of the box (i.e. I just took a client kayaking and then out in a seaplane yesterday for a visioning session) and creative in my work, so yes, what a gift! She also profoundly underscores the vital role the creative/imaginary mindset plays in the role of innovation and greeting our world's most wild challenges and opportunities. What a joy, have shared her work with many since this class took place. Thank you Beth for your courageous offering of imagination and championing it's vital role in our everyday work place and in our world's next steps into a more thriving, creative and innovative future!
I really enjoy this class. If you want a mind shift, having difficult seeing opportunities in front of you, especially living and working in a corporate job, this class is for you. Working for a fortune 500 job, I see how work is constantly changing, I didn't see the opportunities and how we can influence the change or be part of the change. This class helps you see and be part of the changing job revolution.
If you want a mind shift to create change for yourself or your organization, then this class is a no-brainer! As a middle school English Language Arts teacher, I thought about how I could apply the concepts Beth teaches to my students who I have the privilege of interacting with daily. As a writer, I thought about how much I'm holding myself back and how I need to give myself permission to try new things knowing I'm going to fail and it's okay to do so. I really appreciated this course and had several takeaways that I can't wait to implement.
Student Work