Constraints and Other Scenarios
Beth Comstock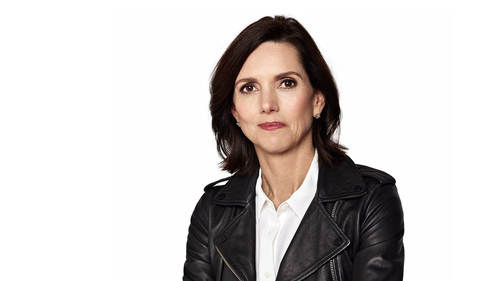 Constraints and Other Scenarios
Beth Comstock
Lesson Info
9. Constraints and Other Scenarios
How do you find your way around constraints? Participate in a thought exercise and learn methods to imagine other scenarios to solve inevitable problems you will face. Beth shares a discovery mission she employed as GE Vice Chair during the clean tech revolution.
Lesson Info
Constraints and Other Scenarios
So now I have another exercise, a challenge. So I want you. What I want to get into is we wrap up on this section is scenario planning, which is kind of another part of this discovery. This Imagine it forward. So what? I want you to think about a bit of a mental exercise. I want you to imagine something right now that you think is a constant. It's never gonna change. I don't know. The sky's blue is something could be more profound than that. It's something with your job, with your life, with the world just a constant, your guarantee, it's never going to change. Now imagine you go home tonight. You're thinking about it. You wake up tomorrow, you find that things just changed. It's going away. What would you dio? Does it make you excited? Like array? This is such an opportunity. Does it make you scared? I feel like Oh my gosh, the world's never going to be the same Curious. Well, I think this is what's happening every day with this kind of emergent change we were we were talking about. I...
t's not really just a thought experiment. Everyday people are waking up to find the reality they thought was true has been changed. And it was changing all along. Sometimes they just didn't want to admit it or potentially move faster than they could. Um, we were talking. Was, uh you said you were talking about getting in the car with a stranger? Um, I mean, uber would be a really great example if you were in the taxi business in most of the major cities around the world and you thought I could go to sleep feeling great about my medallion taxi, my taxi medallion. They didn't just wake up overnight and see uber everywhere. But almost it felt like that, right? Strangers were getting into strangers cars, and they were paying good money to do that. Um, I worked in the energy, clean tech space and for a long time, the people I worked with thought fossil fuels are never going to go away. The sun, the wind. Are you kidding? Until one day, solar was cheap. Is gas and cheaper put on its way to be cheaper than other other forms of energy About the idea of paying without a wallet. How many of you go into place and say Now, do you take cash feeling like you're a dinosaur? Something right? The idea that cash would go away with such a constant. Do you take cash? How about the idea that you were born with gender assigned right? Today you can pick your gender. That's a constant. And so I like this as a thought exercise. And I like this graphic for a reason. For any of you who study science and earth, you'll perhaps know that Earth scientists are telling us the magnetic north and south of shifting. So what we've known as Magnetic North is going to be magnetic self. We don't know when, but those things are shifting. So it's a bit of an exercise. And so I have a couple of other of these I. I love the idea of Justin ongoing practice of scenarios of what ifs you can't live in, what if land. That's not a very good place to live. You make yourself crazy. I'm a chronic worrier. I I've thought of every possible doomsday scenario. I'm ready for it. So perhaps I come naturally to this this activity. But I think for all of us in the course of living it's worth having some creative license with the what? If so, I have a couple that I like to throw out there. One is opposition. So imagine if what you think is true is just opposite kind of ah, kind of a version of that. But I suppose that the opposite of convention, you know, for a long time we were told sugar was good for us. Does anyone today believe sugar is good for you? For a long time, we were told, fats or bad, depending on who you ask today, fats are considered either good or bad, depending on who you talk to. Marel. What we said earlier about a fringe thing. Marijuana now is a health benefit. So the opposite. What would happen if your business idea your your team work? What if the opposite took place? So I think that's a good exercise. Another one. I love his worst case scenario again. Doomsday. There've been books written about this worst case scenario books. What's the worst case scenario of something? Simone said. She's building a business. What's the worst that could happen? You're not successful. Well, that's a whole confidence issue. Perhaps we'll talk about, but the worst that could happen is you're not successful. But play that. Take it to that a point and then work it backwards. Does that create some new opportunity out of that? You're not successful, because why maybe didn't have the right partner? Does that mean you need a different kind of partner? Did you have need a different A different products, you know? So so I think sometimes is going through those and work your way back. Imagine that Worst thing happens and work your way back are the new creative ideas that that gets sparked. Time shift. This is when I really like. We often think we don't have enough time. Often we have much less time than we think. But what if the problem that you're trying to solve takes 10 years longer than you think? What if a competitor can do it in 10 years faster? What if you could do it faster than you think? What would you do differently if time had a different element? Phantom problem. This is one of my favorites to what if the problem isn't really a problem at all, but if you actually don't need as much money as you think? But it's not really a budget issue. So maybe the problem you're imagining is a phantom problem. How will you know? And another one. Strange bedfellows. What if you mashed up to things that seemingly don't go together? No, No, like the police force and the candy stripers at the local hospital even have candy stripers anymore. Volunteers? There were young people in high school who volunteered in hospitals. Let's just say we took police officers and hospital volunteers and matched him up together. What would we come up with that? Could that solve a problem in a new way? So this idea of just unlikely combinations is there somebody unexpected who could help you is you're starting your new business Go forward. So one of the things that I found really helpful in this when we're leaving our clean tech revolution at G e. There was a lot of fear of, as I said that things constant fossil fuel is never going to go away. And there was a few that were going to get ahead of our customers or customers did not. I want this new world, but there were some customers who did, in fact they were ahead of it. They said they came to us and said, Help us, We see this world coming. We don't want to get caught out. What can we do? Can you help us? And so we went on a discovery mission. We came back and figured out there were things to do. But one of the things we did was we had dreaming sessions together with our customers. We said, Let's get together and let's peer out 10 years into the future we picked 10 years because it was far enough out. It didn't get into dated a competition. And it wasn't so far out that people were like, That's like science fiction. And we said, What kind of clean technologies would you help support if we gave you some of our budget? Which of these would you invest in? So out of that came a sort of an appreciation for wind in a much in a much bigger way than we thought that you're not asking your customers and set your strategy. You're not asking others, and you're just getting some feedback together to dream about what might be possible. So we did organize scenario planning together in it. It allowed people to think together about how that might be possible, taking some of those worst case those time shifts and doing it as a bit of, ah, work organized orchestration.
Class Materials
Imagine It Forward Toolkit
Ratings and Reviews
Wow, this class was such a privilege to be a part of! There are so many gems in here, but what I loved most, is that she opened my thinking even bigger and offered me tricks and tips to facilitate that for myself and others long into the future. This is a tremendous gift as I'm already pretty outside of the box (i.e. I just took a client kayaking and then out in a seaplane yesterday for a visioning session) and creative in my work, so yes, what a gift! She also profoundly underscores the vital role the creative/imaginary mindset plays in the role of innovation and greeting our world's most wild challenges and opportunities. What a joy, have shared her work with many since this class took place. Thank you Beth for your courageous offering of imagination and championing it's vital role in our everyday work place and in our world's next steps into a more thriving, creative and innovative future!
I really enjoy this class. If you want a mind shift, having difficult seeing opportunities in front of you, especially living and working in a corporate job, this class is for you. Working for a fortune 500 job, I see how work is constantly changing, I didn't see the opportunities and how we can influence the change or be part of the change. This class helps you see and be part of the changing job revolution.
If you want a mind shift to create change for yourself or your organization, then this class is a no-brainer! As a middle school English Language Arts teacher, I thought about how I could apply the concepts Beth teaches to my students who I have the privilege of interacting with daily. As a writer, I thought about how much I'm holding myself back and how I need to give myself permission to try new things knowing I'm going to fail and it's okay to do so. I really appreciated this course and had several takeaways that I can't wait to implement.
Student Work