Modulation Matters
Dia Bondi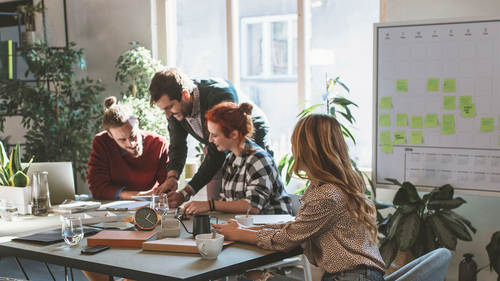 Modulation Matters
Dia Bondi
Lesson Info
3. Modulation Matters
Lesson Info
Modulation Matters
The first territory of boss moves today, is something that we call modulation. Because modulation absolutely matters. Most of what you brought up in here is about modulation, how much gesticulation is happening, how much movement is happening in both your voice and your body, all of that is the territory of modulation. So there are two places where modulation, I'd like to highlight for today's class. One is speed, and one is volume. Now when we play with these, I mentioned this before, you might feel like, oh this isn't me, I don't talk this slow, or I don't talk this fast. Or wow, I feel like I'm yelling but I'm actually not. And feeling into that different version of yourself is really important, my assistant the other day saw a picture of me, 'cause one of my impact hobbies is auctioneering for women-led nonprofits and nonprofits that benefit women and girls. And she saw a picture of me in my auctioneering getup, with a mic taped to my head and she went (snorts) that's not you. And ...
all I could say was, it absolutely is me, it's just a different version of me that I have access to when the context requires. So it's very easy, you have to stretch how we see ourselves a little bit beyond how we're used to seeing ourselves. But let that be concluded and so these two places are places, levers that we can pull where that might happen a little bit.
Ratings and Reviews
This is a super helpful class! It helped open my eyes to how to communicate better just by changing the speed and volume of how I talk, as well as paying attention to the beginning and end points. She is easy to listen to and follow, both a good teacher and speaker. I loved the exercises she did live with the audience members, and I felt a lot of their feedback was helpful too. I liked her teaching style, and I could definitely watch her for a 3 day seminar if I had to, but luckily this class is short, concise, with no fluff and very helpful.
Dia's style of coaching is fantastic. Its not a one size fits all approach and she is skilled in relaying her feedback in a way that is incredibly constructive and supportive. Dia's energy is genuine and sincere. It's her personality and presence that kept all of us engaged and wanting to learn more.
Student Work