Commercial Photography: Thriving in a Competitive Industry
Joel Grimes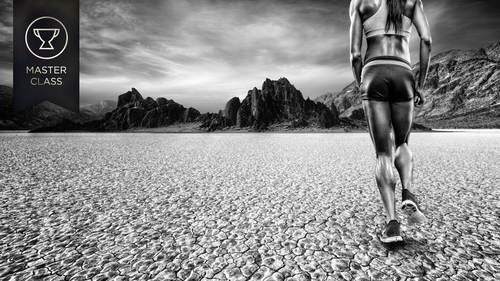 Commercial Photography: Thriving in a Competitive Industry
Joel Grimes
Class Description
Find out what it takes to get noticed in the commercial photography world!

In Commercial Photography: Thriving in a Competitive Industry, Joel Grimes will share real-world insights on making it as a commercial photographer.

Joel has worked in the commercial arena for more than 26 years and in this class he will share the most important lessons he has learned. 
Joel will teach you how to:
Build a successful promotional advertising campaign




Win over Art Directors




Develop a strong visual brand and create your own trends




Leverage a bound, printed portfolio to win clients



Joel will also demonstrate how he creates his own iconic look. You'll see how he blends Rembrandt cross lighting and and background textures in Photoshop to produce his moody, intense images.
Commercial Photography: Thriving in a Competitive Industry with Joel Grimes will help you gain your foothold and get ahead in the high-intensity discipline of commercial photography.
Ratings and Reviews
Very good course. Joel tells it like it is. Very cool photography & Photoshop tips that I'll use in my business. Thanks Joel and Creative Live for an awesome course! James
Commercial Photography: thriving in the competitive industry is a very straightforward class. Joel is clear and to the point, breaking down step-by-step how he did it. From developing a portfolio to getting your name in front of people; from setting up the light to the post-processing thinking. I am so happy I bought this course. Thank you Joel Grimes for your time and expertise.
Student Work