Choosing the Right Camera Lens
John Greengo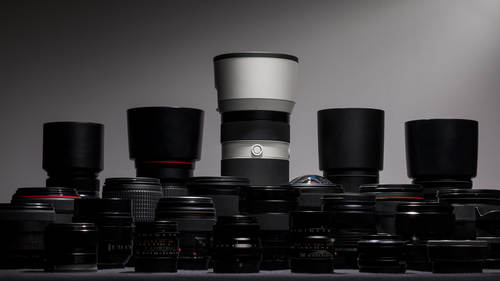 Choosing the Right Camera Lens
John Greengo
Class Description
Once you've chosen the camera of your dreams, how do you know which lens will maximize your camera's capabilities? Join camera expert John Greengo as he explains what the best lenses are to add to your camera bag. He'll explain:
Which lens is best for specific areas of photography
The technology behind lenses
How to use specialty lenses including macro and fisheye
Tips on operating and maintaining your lenses
John will also talk about lens accessories including hoods, mounts, filters, and teleconverters. By the end of this class, you'll understand exactly what lens you'll need to take your best photos!
Class Materials
Choosing The Right Camera Lens Handout (15 pages)
Ratings and Reviews
John is one of the best instructors Ive watched. he's clear, concise, and gets right to the point. His display's and diagrams are so great, he makes very complicated subjects easy to understand, and fun. He holds your attention and interest b/c everything he says is valuable. This really helped me understand the vast complicated world of lenses. I would highly recommend this class to anyone who doesnt know what hyperfocal distance is.
Excellent class packed with incredibly useful knowledge. John is an amazing lecturer. He has also developed really great materials to help explain all the concepts and technologies that are explored in the class. Looking forward to my next class with him!
Great class. So informative. John Greengo is such a fantastic tutor and explains everything in such and easy-to-understand way. I would highly recommend this class. Prior to doing this class, I was so confused about which lenses are best for various photography. Now I understand lenses completely. Thanks John!
Student Work