Know Your Subject
Nigel Barker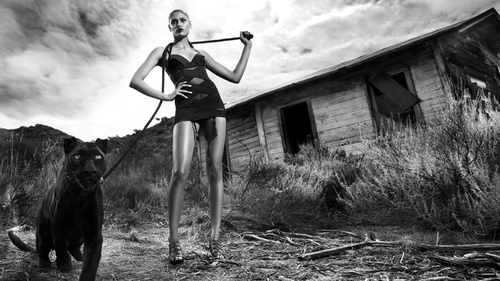 Know Your Subject
Nigel Barker
Lesson Info
2. Know Your Subject
Lesson Info
Know Your Subject
Ratings and Reviews
Nigel brilliantly demonstrates how to connect soul to soul. He uses his finely tuned empathic gifts and transforms them into art. This class will help you relax, trust and find what is real and honest in your subject. I love his flow and intuitive approach to creating a narrative with passion and soul. I want all of his classes in my library, he's just that amazing.
The feeling of this class is one of the Joy of the Why we do this. His excitement is perhaps the best lesson. Talking through the working with the models was VERY instructive. Not an overblown, pretentious, too techie, I am impressing you with me, type of class. Loved it!
Nigel is an excellent teacher. He always explains everything he does which in turn helps you understand why he's doing it. Short but effective course for someone looking to learn how to capture people and get comfortable with shooting them.
Student Work