Building a Profitable Portrait Studio
Bambi Cantrell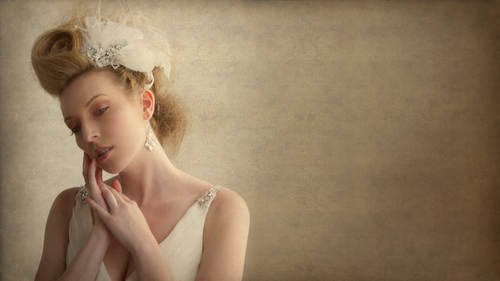 Building a Profitable Portrait Studio
Bambi Cantrell
Class Description
Are you thinking about creating, revamping or maximizing your home or studio space? In this creativeLIVE photography course, Bambi Cantrell shows you how to take everyday materials to design stunning shooting spaces, and how to use available areas such as doors and windows for special effects. You'll discover how to use your marketing money in the most efficient way, including strategically working with local businesses, auctions and bridal fairs, as well as how to create a strong marketing brand. You'll come away from this photography course with everything you need to identify and create inventive shooting spaces, a strong marketing plan, and a new look for your business!
In this in-depth look inside Bambi's studio, you'll see all of the materials and processes she uses, including how she scours thrift shops for props and sets up her award-winning shoots.
Class Materials
Bambi Cantrell - Salon Letter.docx
Bambi Cantrell - Salon Letter.pdf
Ratings and Reviews
THANK YOU TO BAMBI AND THE CREATIVE LIVE TEAM, AND ANYONE ELSE WHO HAD A HAND IN BRINGING THIS WORKSHOP TOGETHER.. IT WAS BRILLIANT AND INFORMATIVE.. BAMBI YOU ARE TRULY INSPIRING...MAY GOD CONTINUE TO BLESS YOU.. BRILLIANT. I LOVE LEARNING ON ALL LEVELS, SO I CAN CONTINUE TO IMPROVE MY PASSION OF PHOTOGRAPHY .. YOU DEFANITALY INSPIRED ME... I THANK YOU SINCERELY. ITS ALL ABOUT COMPASSION FOR OTHER HUMAN BEINGS, THERE IS A COMMON THREAD, WE ALL LOVE!! AND THAT IS THE KEY, AND THAT IS WHY I PHOTOGRAPH- I LOVE PEOPLE AND I WANT TO CAPTURE THEIR BEAUTY WITHIN , EVEN IF ITS JUST FOR A MOMENT.. THE IMAGE WILL LAST A LIFETIME.. PEACE BE WITH US ALL.. WITH LOVE CHRISTOPHER
This was by far the best Creative Live production yet. Bambi you packed so much great info and workflow into this i loved every minute of it. I am also very creative and cannot wait to make some of your Tulle creations as I have been making quite a few of my own outfits for my photo shoots. thank you soo much for this amazing set of lessons. I feel renewed and motivated more than ever thanks to you.
Love this whole course! Thank you Bambi, the info that you give has truly inspired me to reexamine what I am doing with my business. Thank you, thank you!
Student Work